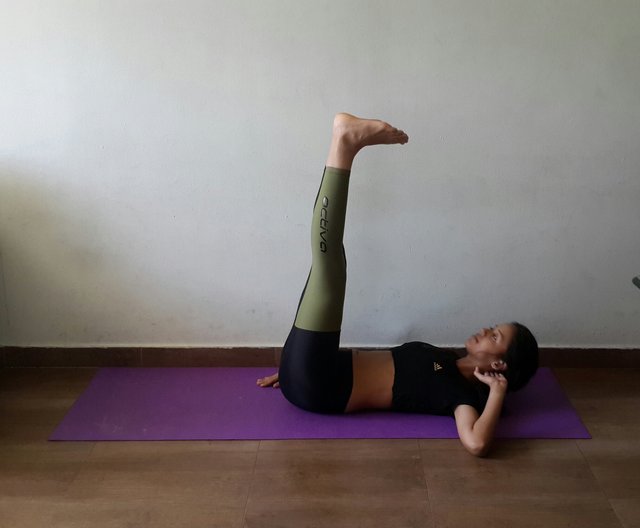 For this exercise, lie down on your back. Now lift your head slightly and support it with your hands.
Now lift your legs so that they are at a 90 ° angle. Once in the pose, you can hold it for 20 seconds.
This exercise is good for the flexibility and butt / abdominal muscles.
Have fun with the exercise
Yoga Posen bei Steemit:
Megaboxsack
Warrior 3
Warrior 2
vrksasana
ardha-chandrasana
krieger-lotus-drehung
utthita-hasta-padangusthasana
ardha-matsyendrasana-halber-lotus
Balance Yoga
Yoga Bilder für deinen Blog