When a professional con artiste encounters an amateur con artiste eager to learn and make her art more professional.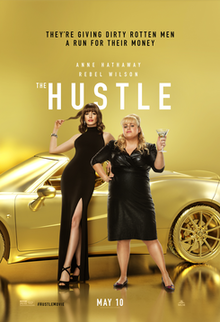 source
Movie: The hustle
Genre: Comedy
Director: Chris Addison
Released Date: May, 2019
Run time: 1hr 34m
Cast: Anne Hathaway, Rebel Wilson, Alex Sharp, Dean Norris
This is the story of two women who con men to give them money, Penny (Rebel Wilson) is an amateur con artist who trap average men into paying her money with emotional blackmail. Josephine (Anne Hathaway) was a professional con artiste who scam very wealthy men with natural beauty and exquisite taste.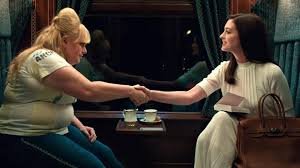 source
The two first met inside a train, Josephine observed Penny playing her tricks on a man close by. When she finally met with her, she discovered she was heading in same direction as her. Josephine tried her best to sway her, as she does not need a competition in the city.
At French Riviera, Josephine discovered that Penny had already approached her target. So she played her game and got Penny arrested, she still came to her rescue, bailed her and gave her money to leave the city. It was through Josephine's victim at the station that Penny discovered she was a con artiste after she left.
Penny located her and demanded to be tutored or she will rebel her, that was how the two became a team. They formed a formidable force and played lots arts like the one called "Lord of the Rings" the scam wealthy Suitors for Josephine with gold and diamond rings.
On the long run, Josephine refused to pay Penny reminding her she was an apprentice. Penny starting blocking her entire con moves in the city, so the decided to wager $500,000 each on a random rich guy, the looser leaves the city.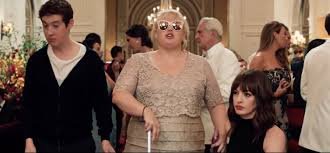 source
They chose Thomas Westerburg a purported billionaire tech guy, as both where putting out their skills in play, Penny claimed to be a blind lady as she profiled the guys grandmother was blind, Josephine played the Doctor who can cure her.
Both of the ladies tussled on and on but at last Thomas was also a con artiste taught by the Legendary con artiste "Medusa" revered by both Penny and Josephine.
The Hustle was really interesting and lively, this is my first time of seeing Anne Hathaway in a hilarious setting, she played her role very well like as if the movie was a school of art.
Great work put together by the Director and crew members, I'm still hoping to see a sequel of same act.
Trailer