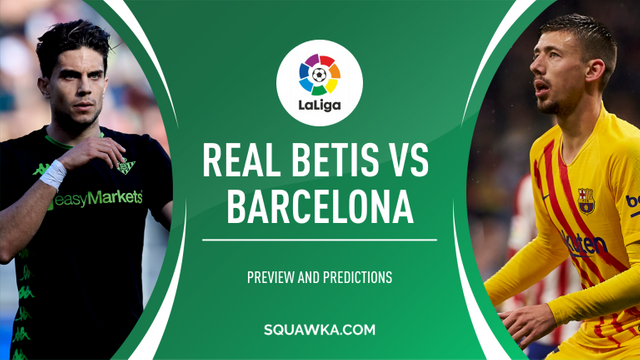 Poh lhei bungoeh (09/02/2020) untruk awak Barca di jak u Stadion Benito Villamarin rumoh rayeuk Real Betis. Awak nyan suah meunang meusue pirulei meusaeng ngon Real Madrid bak La Liga.
Barca will play the away match against Real Betis at Benito Villamarin Stadium three o'clock (09/02/2020). Barca have to win this match to competate with Real Madrid in La Liga.
Barca ka taloe watei lawan Atletico Bilbao monggu ka lupah, jinoe awak nyan akan dimuen lom bohban bak la liga ngon Real Betis. Tim poe rumoh brat tat saket ulei musem nyoe luh dibloe awak muen baroe tapi hana ditumei lom siblah droe awak muen yan pah.
Barca got lost againts Atletico Bilbao last week Then abarcelona returns to action in La Liga away game against Real Betis. The home team has disappointed this season after spending too much money to sign new players but Betis can't build a good squad.
Nyoe bak phoen si Quique Setien diwoe lom u Stadion Villamarin ban luh jut pelatih Barca. Jih hana trep dimat Betis tapi ijih kadipeucaya lei pemain ngon urueng-urueng yan galak keu klub real betis. Yan kateuntei si Setien diteurimeung get bak lapangan nyan.
This is a first time for Quique Setien, who returns to the Villamarin after being a manager of Barca. Setien didn't stay long but was beloved by players and fans, and he'll surely get a very nice reception from the crowd.
Barca pokok jih suah meunang lawan Real Betis kali nyoe. Nyan kabereh.
Barca must win against Real Betis.
This will be fun.