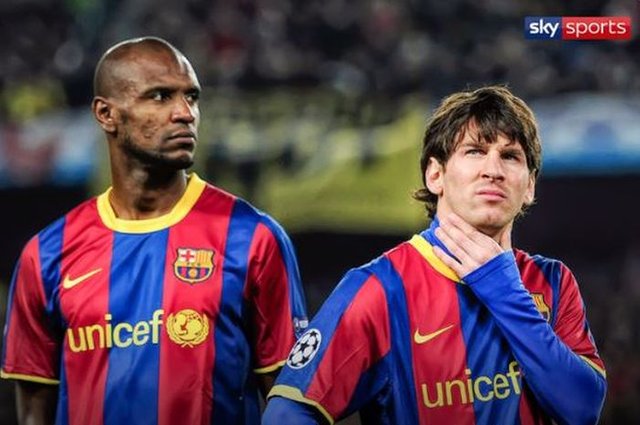 .
---
Lionel Messi suah tinggai di Barcelona sampoe akhei muen kontrak kerija jih inan. Jih bek lei dojak sahoe. Jih nyan na kuh peukatun Barca.
Lionel Messi have to stay at Barcelona for the rest of his career. He must not go to other clubs. He is the icon of Barca.
Messi hana bahgia keu pu yan jipugah lei keupala ulah tuboeh Barca, Eric Abidal.
Messi can't happy to the statement of Barcelona's sporting director Eric Abidal.
Abidal dipugah si Messi ngon rakan-rakan laen hana brat jikeurija watei Barca dimat lei Ernesto Valverde sigohlom jisipak lei Barca.
Abidal had said that Messi and his team-mates did not work hard enough under former manager Ernesto Valverde before his dismissal last month.
Messi jibantah cit haba si Abidal nyan ngon dipeutameung bak instagram.
Messi responded to Abidal's comments and publicly statement on social media.
Kontrak si Messi meuakhei bak 2021 ngon asoe kontrak jih na jaba Messi jut diplung bak klub laen hoe yan galak jih watei abeh kontrak nyan.
The contract of Messi will be expired in 2021 and contains a clause which allows him to leave Barcelona on a free transfer at the end of each season if he wishes.
Yan pasti jai tat klub yan galak keunak kontrak Messi bak akhei musem tuma. Na Manchester City, Inter Milan, dan Paris Saint-Germain.
There must been so many clubs will sign him at the end of the season. Manchester City, Inter Milan, and Paris Saint-Germain are some of them.