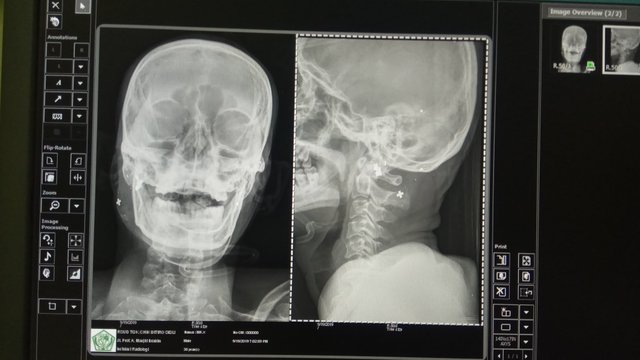 Today my activities are still as usual, in the morning on the move by walking around the housing complex about 30 minutes then followed by a shower and breakfast. It is my routine activity on weekdays.
Because after breakfast I will continue to the office and work. In this place I was in the hospital to find patients who were referred to radiology from the emergency department with the condition of being shot with bullets and still conscious. This patient is a gang of armed robbers who have just been paralyzed by the police.
According to information from the police accompanying the patient, this gunman was shot in another area and then referred to our hospital. Some friends of these robbers had died due to being hit by bullets from the police. Only this patient is still alive.
The bullet in this patient entered from under the right ear and stopped around the neck. This bullet did not reach the respiratory tract or brain tissue, so the patient's condition is still conscious.



11034

Moving Around Office, Walking