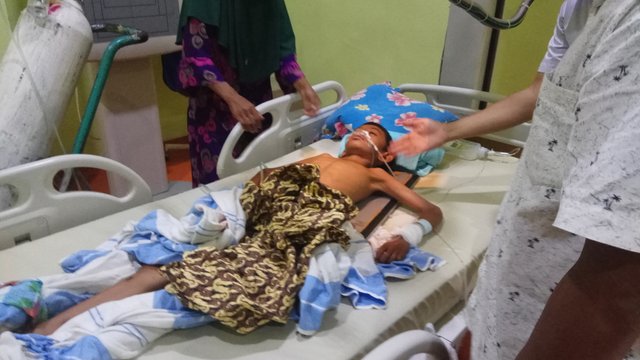 The boy is still small, he should at this age be playing with his friends to spend a beautiful childhood and no burden. He should at this age be studying for his future. He should have given his parents happiness at this age.
But fate said otherwise, he lay with his illness, no more cheerful face on his face. His parents are always beside him with anxious hearts against the illness suffered by his son. The beautifully designed future seems to stop and grip. In the face of his parents implied a sense of concern for the fate of his child.
I who stood in the corner of the room looking at them with compassion, really unfortunate their fate. But I immediately acted to do my job, which was to carry out a radiological examination of this child to get a diagnosis of his illness. Working quickly and precisely is needed to relieve the pain.
From the results of the radiography that I checked did not show any abnormality in the chest cavity (according to the request of the sending doctor). But that does not mean he is okay. Because the results of radiology are supporting in determining the diagnosis, there are still other examinations such as laboratory or other tests to get a diagnosis of the disease.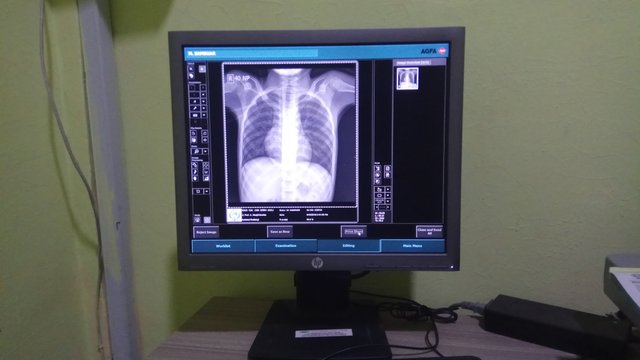 That is a bit of my activities today at work. Meeting people who have been overtaken by misfortune and disaster is common, but my heart is always empathetic and compassionate towards their suffering.



10398

Moving Around Office, Walking