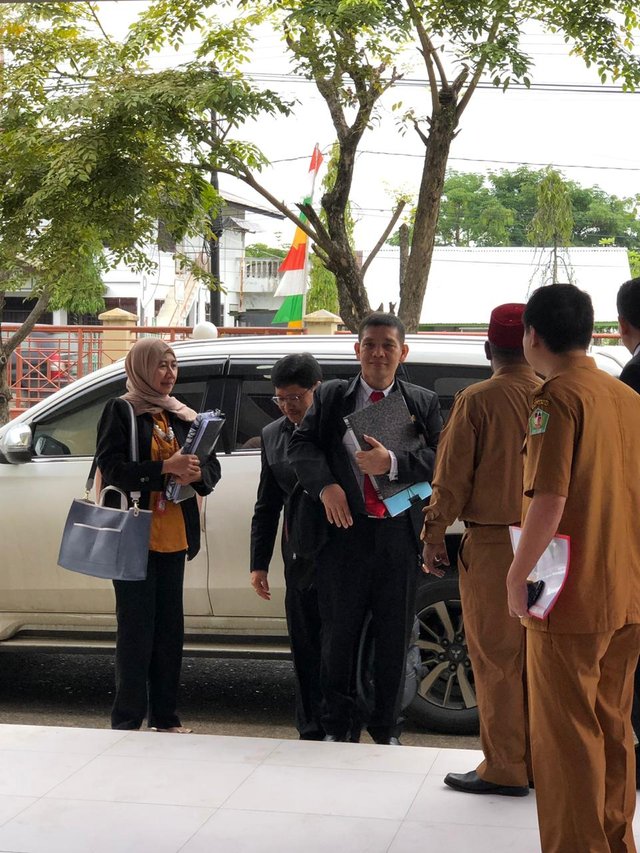 Today is the first day of accreditation assessment from the Hospital Accreditation Committee team. The event began in the morning and began with a ceremonial event attended by the Hospital Accreditation Committee surveyor team which numbered six people, was also attended by the Regent of Pidie along with the Deputy Regent and Regional Secretary of Pidie. In addition they were also attended by all our Hospital officials.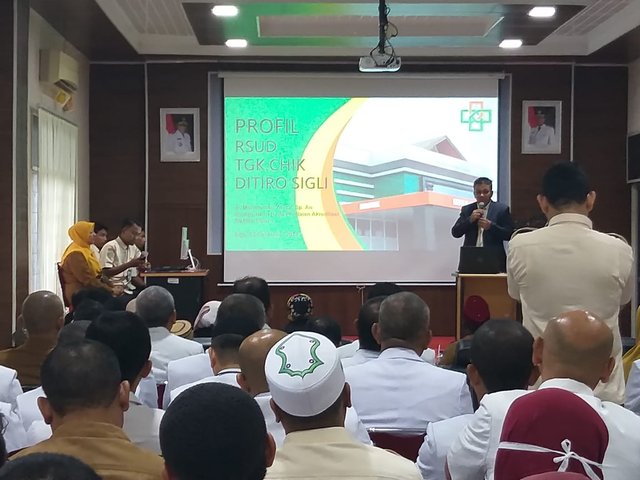 After the opening ceremony and speeches from the Regent of Pidie, continued with a presentation from our Hospital Director. After that, all control of activities is taken over by the Hospital Accreditation Committee surveyor team. Before entering the main event, they introduce themselves one by one. Of the six surveyors consisted of two men and four women. They are divided into three specializations: two surveyors with a doctor background will evaluate the medical, two surveyors with a hospital management background will assess the hospital management and two others with a nurse background will assess in the field of nursing. They will be in our hospital until Friday or for five days.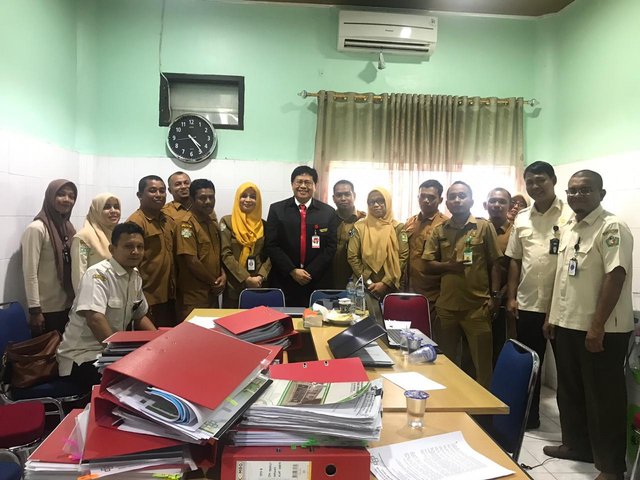 Among the six surveyors there were two women with military backgrounds. They are still active military and work in military hospitals. At present the rank of the two of them is the Colonel. The one with a doctor education background and another with a nurse education background.
Today the focus of the assessment is still the focus of the document assessment on all working groups. According to most surveyor teams, there are still many errors in the preparation of documents and regulations, so the surveyor team gave us time in the next three days to be corrected.



5959

Moving Around Office, Walking