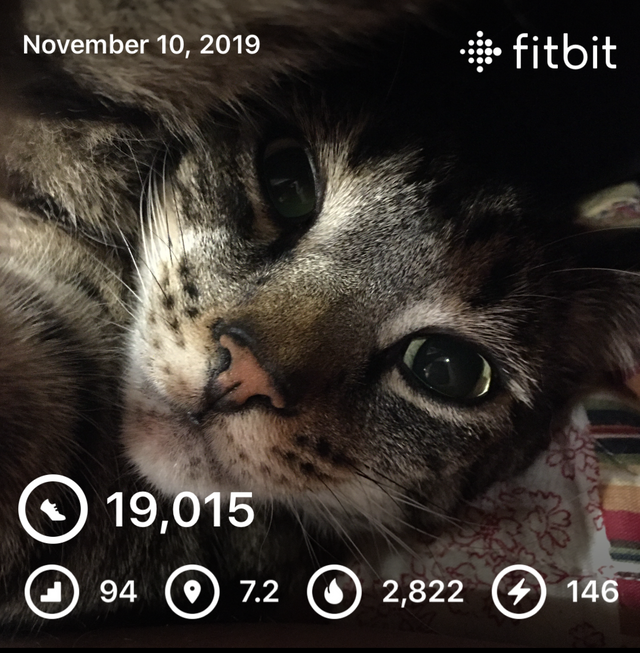 Cot behind the Fitbit stats; light's on but no one is home, lol!
Hey everybody!
Today being Sunday, it was off to church this morning. We've been training Barb to run the sound and since there was no worship team today, we let her run with it. She and her husband are tag-teaming it and they are doing an awesome job. For the first time in many weeks, we were able to sort of sleep in before heading out. What a novel experience!
We connected with Jan at church and decided we would go hiking at 2PM. So off we set. It rained overnight, so everything is still drenched. It's coolish and humid, so nothing is drying out at the present. Once again, leading our group, I ended up wet to the knees......... again, lol! One of these times, I'm going to make Mike lead so he can get wet and I'll stay dry!
We had gone about two thirds of the hike when I spied poo. Not just any poo- no! It was big enough that I'm thinking it's from a cougar. Upon closer inspection, not only did it have the usual fur you would expect, but I noticed teeth in it! Whatever it ate, it ate the head. I'm thinking maybe a small dog or cat. Poor thing……
So we looked around and up in the trees just to verify we weren't becoming unsuspecting prey ourselves. Mike and I hiked there yesterday afternoon and there was nothing there (it was in the middle of the trail and would be impossible to miss). If you want to see a pic…….check out @silvertop @actifit post for today.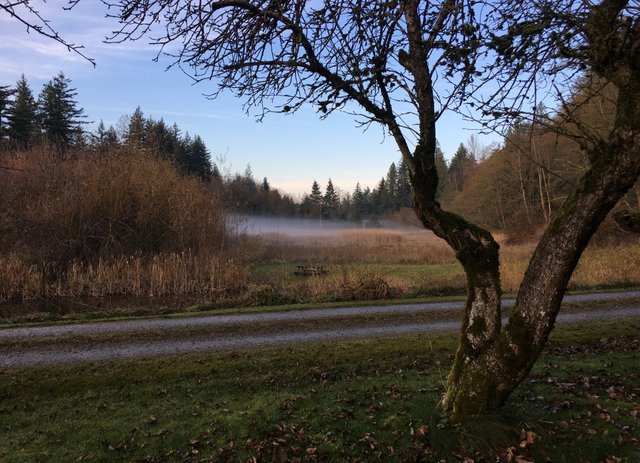 At the bottom of the trail just before hitting the dead end of the road on the way home, this was the view of the field near the pond. Interesting fog bank.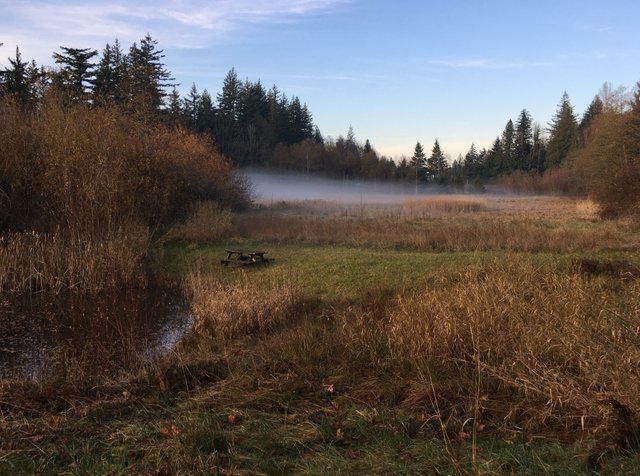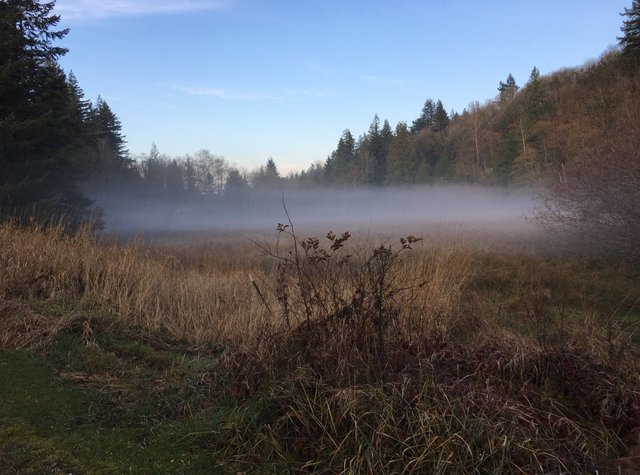 We came on home and I fixed a wonderful peanut butter, salted Carmel mocha for myself. Yummy!
Thanks for stopping by! Don't forget to keep on steppin'! Any exercise is good for you, so keep at it. Have a wonderful day wherever you are!



19015

Daily Activity,Hiking,House Chores