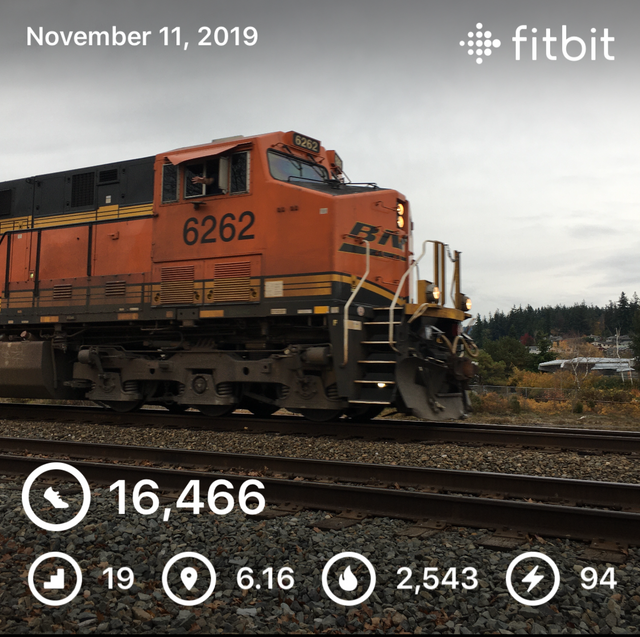 Hey everybody!
Today was my birthday! So, after we got up and got the day started, we decided to head to Bellingham Bay to walk the path from Bellingham to Fairhaven, as we usually do when we go there. It was mostly grey and overcast, but it was a lovely time, nonetheless.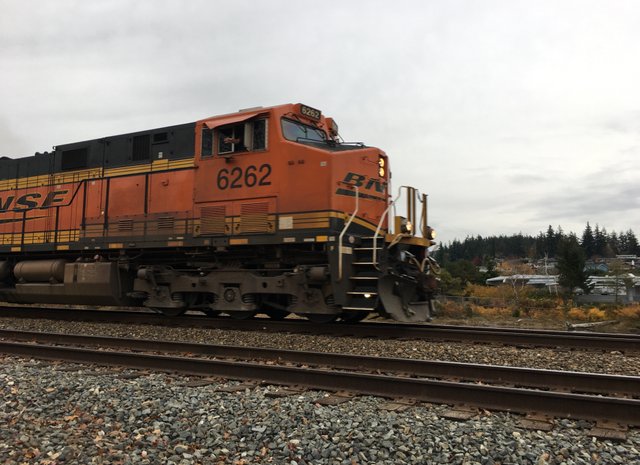 While we were at the Fairhaven Park at the bay, wouldn't you know it, but a train was coming! This is the second time I've been able to get really close and it is exhilarating! If you look closely, you can see the engineer waving as he went by.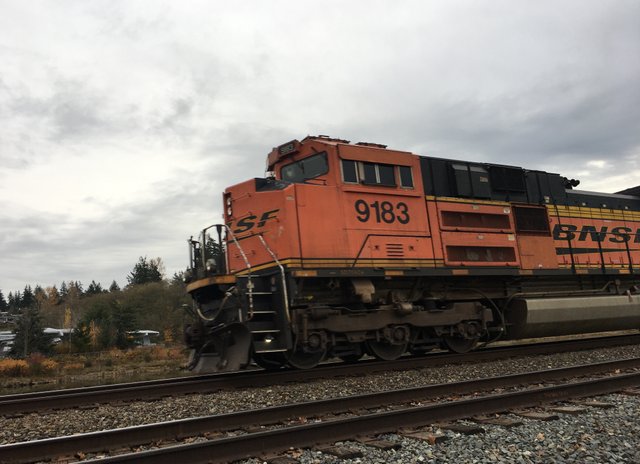 This was the 'pushing' engine at the back of the train. It was a really long one!
In the bay was a boat that was different from all the others we had seen over this past summer on our bay excursions. This one was red, black and white; nice to look at and reminded me of what I might would think a better built commercial small fishing vessel might look like. It had the name Crowley on it.
Upon further investigation, I have learned that Crowley is a US owned maritime shipping company that handles all types of situations from escort type ships for larger vessels to oil tankers. The company was founded in 1892 By Thomas Crowley and is currently run by his grandson, also named Thomas Crowley. They have operations all over the world. I can't fathom why they were in Bellingham Bay as there were no other commercial vessels nearby. It was anchored all afternoon, and as we stopped to get some coffee at the coffee shop on the bay, it looked like it was headed south towards Seattle. A mystery for sure, but it was interesting to see it anchored here. The photo op was great!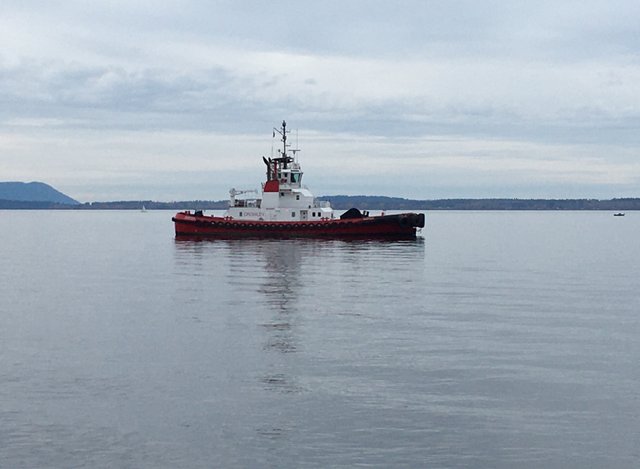 We came home after hunting for a cheesecake (my choice of birthday cake) since it's yummy and easy to eat the filling off of the crust (no gluten for me!). I had a very enjoyable day with my best friend and hubby, Mike
Thanks for stopping by! Don't forget to keep on steppin'! Any exercise is good for you, so keep at it. Have a wonderful day wherever you are!


16466

Daily Activity,Hiking,House Chores,Walking