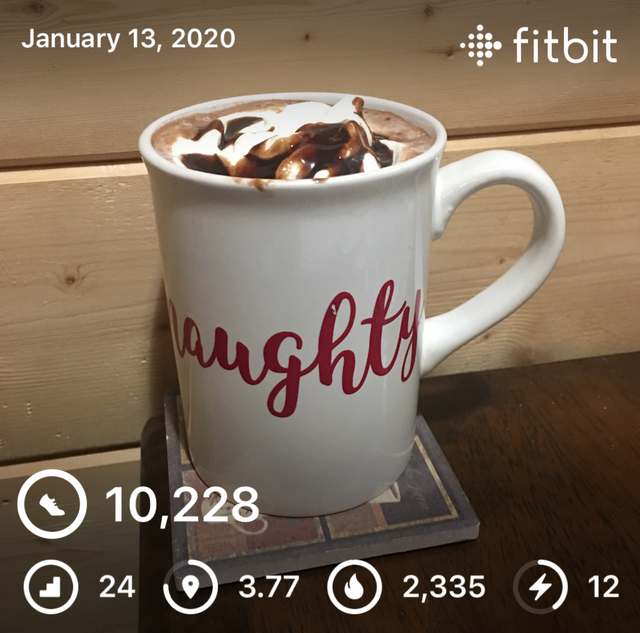 Hi guys! Thanks for stopping by!
Welcome! Well……it snowed overnight…….that is after it poured rain for hours. That means that underneath the 2:-3" we got, there is one huge sheet of pure ice! I asked @silvertop if he would be sweet and go out this morning and clean my car off so I could head for work. He's such a sweetie and when he came back in, he told me it was 13 degrees outside! I was shocked as we had this nice toasty fire going in the wood stove. I would never have guessed it to be that cold! I geared up with my winter coat, gloves and had a headband for my ears in case I needed it; a hot pot full of my mocha espresso, and a wee bit of lunch, and headed out. Boy! Was it cold! I threw my trusty steed into 4WD and headed out the driveway. Once on the road, it heads straight downhill into an intersection. Pure ice! Once out on the next road, it was the same; thick ice and treacherous. Keep in mind until you get down into the valley, the first 3 miles are hilly, curvy mountain country roads. Fortunately, there was no one else on the road. (Maybe everyone else had the good sense to stay in but me!) I worked my way into the valley where the Nor'easter was in full swing.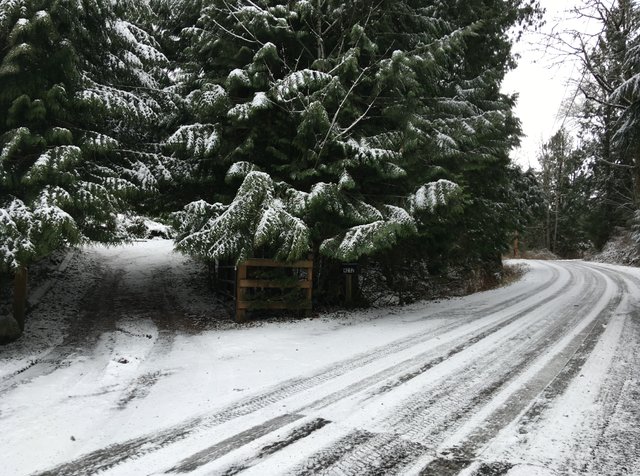 To the north end of the road what looks like a partially snowy road is really black ice.
Most of the snow had been blown, literally away, and what remains was, you guessed it, a pure sheet of ice! (Sounding a bit redundant, eh?). As I got close to the railroad crossing, the roads had been treated with de-icer and/or salt and gravel (bad for the car). I took it out of 4WD and continued on to work. I arrived and parked and then faced the dilemma of having to traverse through the parking lot, across the street and around a building to the next to get to work. Thank goodness for my Morrell hiking boots, or I would never have made it!
Work was kind of boring; I mean, there's always something to do, but with no people to interact with, well, boring! I had 3 deliveries; one guy told me he would not be back tomorrow as he wasn't coming this far north with all this ice! One guy braved it to get a screw replaced in his glasses, and one guy came in to make an appointment for an eye exam. I texted the doc around 3 PM asking to close early as I wanted to navigate the skating rink home in daylight hours and not the dark. The other lady who was to work tomorrow (the doc's mom, actually) didn't want to come in tomorrow, and I needed to have my day off, so we opted to close the clinic for the day tomorrow. Hopefully, things will thaw out. It should as they're calling for rain towards the end of the week.
I locked up and headed home with a quick stop to get some cherry ICE and non-dairy Ripple, and run by the post office. Then it was time to hit the uphill skating rink! After I crossed the railroad tracks, I threw my steed into 4WD. It was flat at this point, but still a pure sheet of ice. Going uphill on ice is interesting because if you slow down, you could lose traction; if you speed up, you could lose control. You have to find that happy medium. Fortunately, my Suzuki SX4 Crossover is a tank and does this well. However, the ultimate challenge is my road I live on. You have to make a right turn and immediately begin climbing uphill. Uphill + sheet of ice= potential disaster! But again, the car is good! I made it home with no mishaps!
Needless to say, I am pretty much ready for bed. I gained my steps today at work (I found myself running from the back to the front continually for faxes and various files) and then here at home by pacing from one end of the house to the other. I got my 10, 000 steps! Yippee!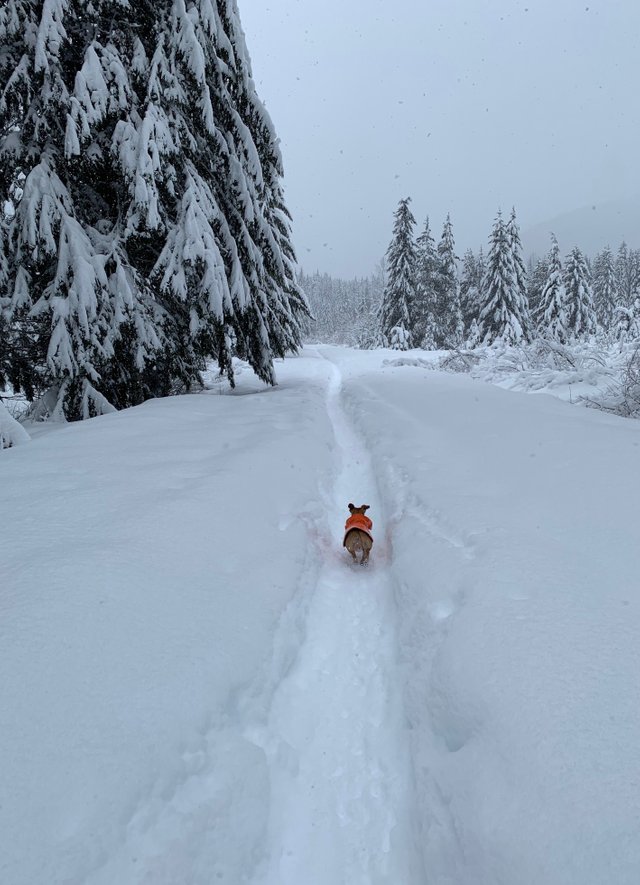 My son and his wife and their four legged children live in North Bend, where they got more snow and less ice, than we did. Their dog, Phoenix loves snow almost as much as she loves the mole hills, lol!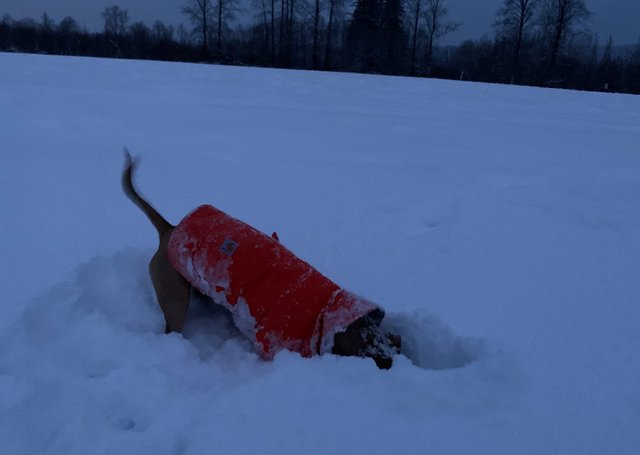 That's all she wrote! Have a good night!
Thanks for stopping by! Don't forget to keep on steppin'! Any exercise is good for you, so keep at it. Have a wonderful day wherever you are!


10228

Daily Activity,House Chores,Moving Around Office,Walking
@elizabethbit is a member of #ladiesofssgforeva
a sweet group of lady stackers of SSG