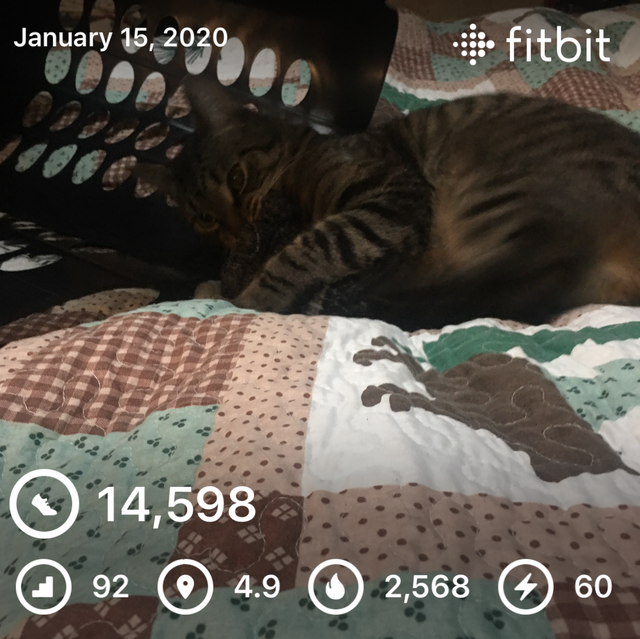 Hi guys! Thanks for stopping by!
Well…………you guessed it……….it did snow! It was really hard to get a measurement as the Nor'easter keeps blowing it all around! I'm guessing 4+ inches and with the temperature having in there at 10 degrees F it wasn't hard to convince me to call the boss and say I wasn't coming in. He wasn't either, so I didn't feel too bad other than missing a day's pay.
As I type, it has FINALLY warmed up to a whopping 17 degrees F (a tropical heatwave for sure, lol) and I a hoping it will continue to climb. They are still calling for snow (funny how no weather forecast will say how much this time) but regardless, I need to go to work in the morning.
So, staying home left me with the dilemma on how to achieve my 10,000 steps without freezing myself in the process. So, I began pacing in the house again. At one point this afternoon, I was pacing while watching Netflix on my phone, lol! I must have radar for walls and corners as I was fairly adept at missing all obstacles! Along about 3:30 PM, we did venture out long enough to check on our neighbor to the north to make sure she was doing OK, and to check on Jim and Jan's house (they still aren't back, but are expected on the 21st). I should have taken a picture of it, but I didn't-their windows that were 48" above ground level all had snow packed between the screens and the glass. It was a strange looking sight!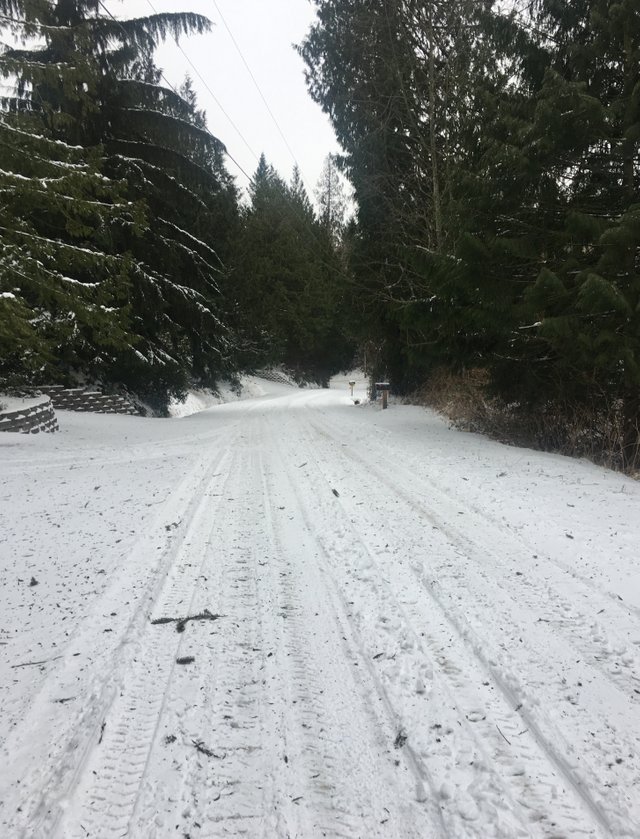 Snow on our road just before the hill that feeds you into the creek.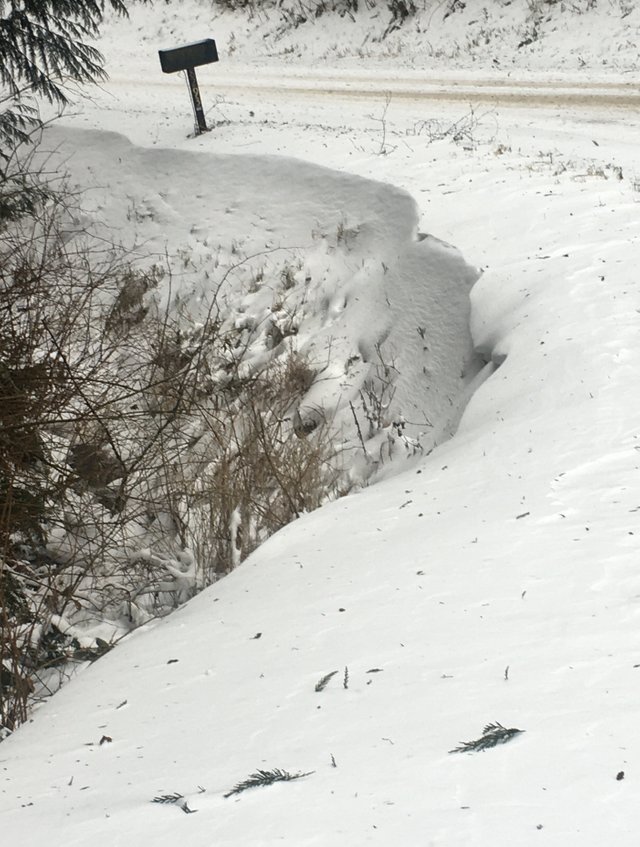 At the bottom of the hill showing the mini snow cornice where the creek comes out of a culvert pipe that runs under the road.
All was well on that avenue, so we headed back home to stir up the fire and try to get warm. We worked on the music again for Sunday and I cooked dinner, but otherwise, an uneventful day.
I am tired and ready for bed; tomorrow I venture out in my trusty steed to head to town and need to be alert for the task. Until tomorrow ………
Thanks for stopping by! Don't forget to keep on steppin'! Any exercise is good for you, so keep at it. Have a wonderful day wherever you are!




14598

Daily Activity,House Chores,Walking