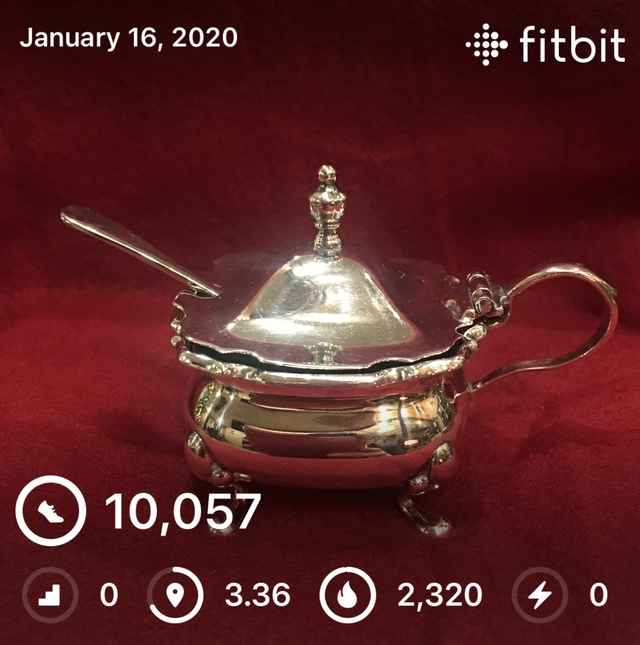 Hi everyone! Thanks for stopping by!
Well it did snow overnight and again, it was hard to tell the accumulation because of the Nor'easter we've been experiencing. However, when I went to leave this morning and headed down the hill, I was in WD, no gas and no brakes and fish tailed all the way down! It made me wonder what on earth I'd gotten myself into this morning going to work! The next road wasn't much better and the main road heading into town was scary mostly with some area blown clean by that wind. I didn't take it out of 4WD until I was in town and almost to work.
I wondered what with the warming temperatures (it actually hit 26 degrees today!) that the snow might just get slicker and trudging up that hill at home might be next to impossible. Then……….along about 2PM, the heavens opened up and it snowed like crazy! I'm talking white out conditions in town, no less! I texted my husband who had the same thing going on at home. I thought for sure that I was doomed to ever make it home. Then after dumping about 3", it suddenly stopped! Fortunately, the county plow truck actually did our road 2 times and dumped sand too, which made my road maybe a bit better than those inside the town limits! That's unheard of!
Work was slow; few folks ventured out in this, say for a couple of hearty souls. Tomorrow, we are only partially booked and I suspect 30% of those will call up and cancel.
The weekend holds worship commitments on both Saturday and Sunday. It's still supposed to snow through Saturday, and then turn into rain for the next 8 days beyond that. A little sun might be nice!
Otherwise, an uneventful day. Maybe tomorrow will be more exciting!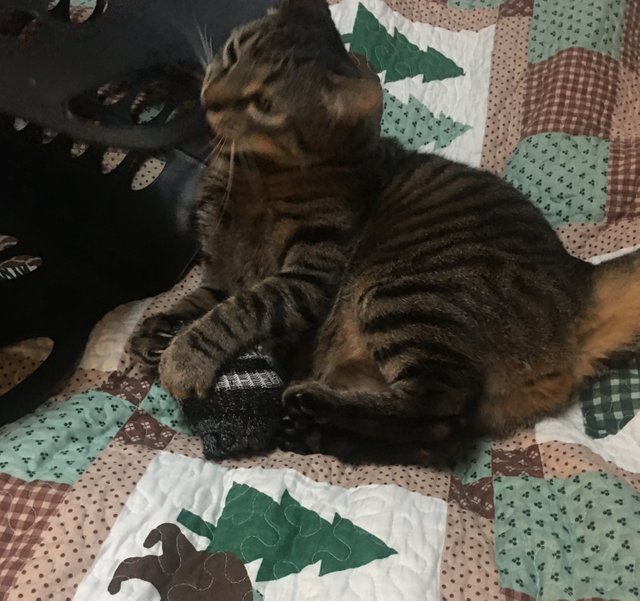 My little crazy boy! He was on the waterbed yesterday and got my socks, began 'kangaroo-ing' them and biting the laundry basket. Notice the claws in the sock roll! Don't play with razor blades; you will get cut!
Thanks for stopping by! Don't forget to keep on steppin'! Any exercise is good for you, so keep at it. Have a wonderful day wherever you are!


10057

Daily Activity,House Chores,Moving Around Office