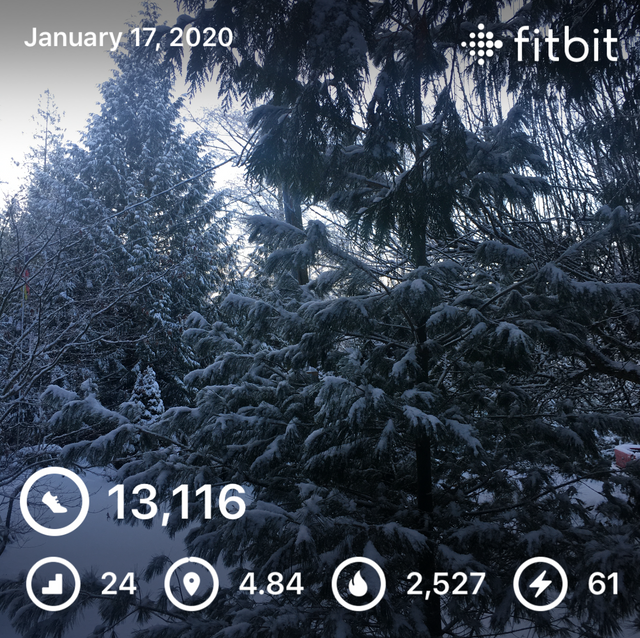 Hello everyone!! Thanks for stopping by!
I got up this morning and got ready and headed for work. We did get another inch or so of snow, but nothing major. It's even warmed up to a balmy 27 degrees F! Does anyone have any suntan lotion, lol?!
I got to work and realized I needed to shovel and salt the front walk, so that was first on my agenda. Work was good in the fact that I could actually talk to someone other than myself! It's been a bit lonely at work because neither the doc nor him mom were there on the days that they would have normally been, and few folks had wondered in off the street to pick up, repair, order, drop off - whatever they needed to do. So it was nice even if about 50% of the appointments cancelled for the day or simply just didn't show up. (Sigh)
After work, I stopped by the post office to drop off the clinic mail and to chase down my elusive Amazon order that was supposed to be deliver on Sunday. They had a delivery exception stating that the driveway wasn't accessible; that was BEFORE the snow, and the gate was open, so I don't get it. I stopped by there on Monday and on Tuesday looking for the package, but to no avail. No one could find it. So today, when I had to go there, I tried once more. It was (hallelujah!) there along with Wednesday's mail, which tells me they didn't even try later in the week. The funny thing is that we have a PO Box as people steal the mail here, and yet, we still receive mail at the box at the road. We're not supposed to, but we do. I gave up long ago trying to get this fixed as it just wasn't happening. Go figure!
So when I got home after a bit of coffee, we set out for country road hiking, the first for me in several days. It was nice to get out; it wasn't too cold to hike unlike 2 days ago.
After a bit of Actifit and Steemit, it will be time to head for bed. Have a good one!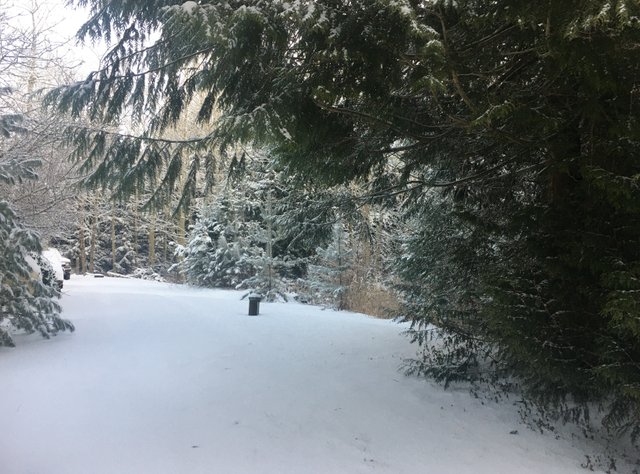 The view north on our property from in front of the house. It was really pretty this morning with all the new snow sticking to all of the trees.
Thanks for stopping by! Don't forget to keep on steppin'! Any exercise is good for you, so keep at it. Have a wonderful day wherever you are!




13116

Daily Activity,Hiking,House Chores,Moving Around Office,Shoveling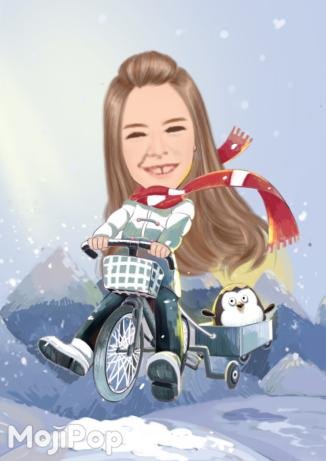 @elizabethbit is a member of #ladiesofssgforeva
a sweet group of lady stackers of SSG