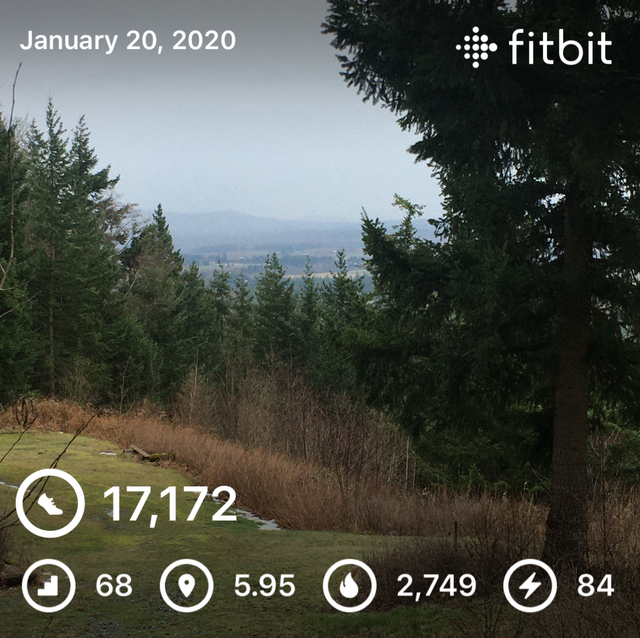 Hi guys! Thanks for stopping by!
Well…..the best laid plans! Today, I thought I could just take the day as it came and just worry about getting a hike in and roasting 3 pounds of coffee for my Portland, Oregon customer. Ha ha!
Things started out well; I got up and made coffee and oatmeal and enjoyed them while I did a bit of reading. I had been on the lookout for the Yamaha keyboard I had ordered for the church as FedEx didn't deliver as they were supposed to on Saturday. I had been checking the status of the package off and on while I was reading, but about the third time I did, it said delivered. Well, that was funny because no one had knocked on my door. Unfortunately, the FedEx drivers around here just never seem to finish the job. He had left it out at the gate post (the gate was open so he could get up the driveway), and the ground is seriously soggy from all the snowmelt and the rain we are having. There was no plastic bag around it whatsoever and it was raining! It's not rocket science…….
Fortunately, I got to it early and it didn't have time to get any water damage. So I opened it and got it all out and the stand put together. It's similar to the one I have, but yet different so it took a little time to familiarize myself with it. I have to say it's pretty awesome. You can see pictures of it on @silvertop's post tonight. I now wish it was for me, lol!
That took a little bit of time because of course, I had to play with it. In the meantime, I got a call from my coworker asking me to cover tomorrow for her as her husband's father is dying and they need to go see him one last time. So, of course I said yes. I had been looking forward to tomorrow's Bible study as it was going to be the last for two weeks. My coworker is also going on vacation that they can't get a refund for, for the next 2 weeks, so that means the clinic's mine for the next 10 business days. I usually work only 3 days a week, so the extra time is extra money. It's all good, but I could have used my 4th day off this week.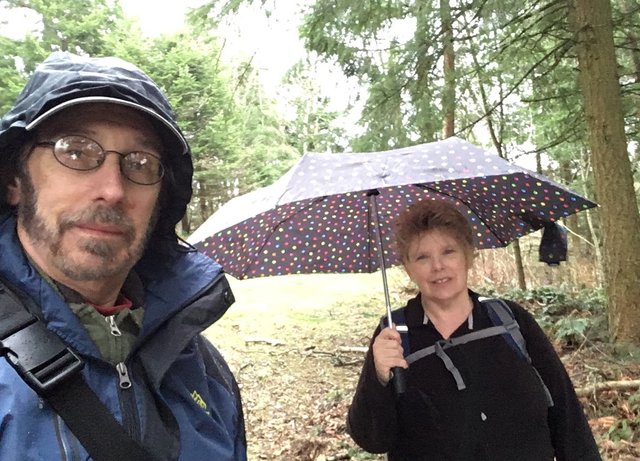 Consequently because of the keyboard, we left later than we might would have to go hiking. We did not get to do the whole thing for several reasons. It was beginning to rain and we knew we needed to also get back home to go over to Jan's house and get her mail and keys and things she gave me while she was gone, back in the house for her. We also turned on the hot water heater so they'd have hot water upon their return tomorrow night. It was about 7:15 PM that I finally got to roasting the coffee for my customer plus one more for us! Whew!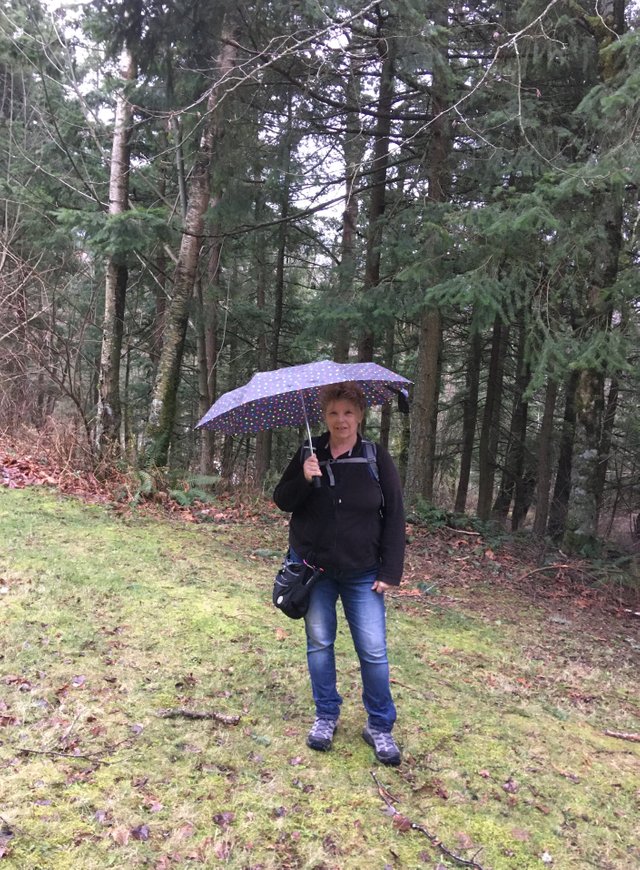 Yes, that's me with an umbrella! I don't like raincoats, so this is what I do.
My coworker had shared a recipe with me last week and I had plans to make that tonight as well. It is in the oven as I type! Dinner is going to be much later than I had originally planned………..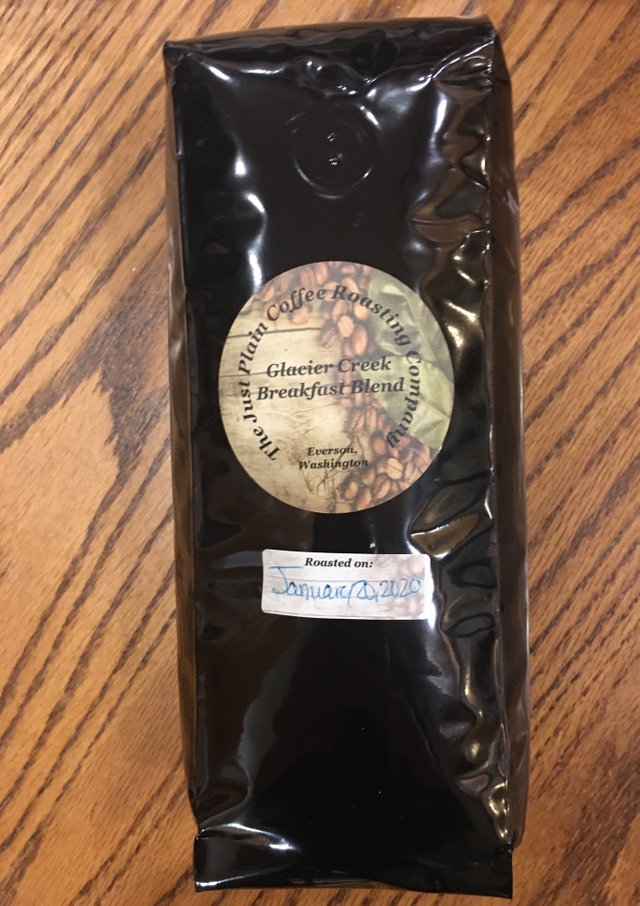 A freshly roasted and sealed one pound bag of our micro roast gourmet coffee. Yum!
So the moral to all this: roll with whatever the day offers you and make the most of that time! You never know what may waylay your plans and what adventures you might have because of it! Have a good night!
Thanks for stopping by! Don't forget to keep on @actifit steppin'! Any exercise is good for you, so keep at it. Have a wonderful day wherever you are!




17172

Daily Activity,Hiking,House Chores,Walking