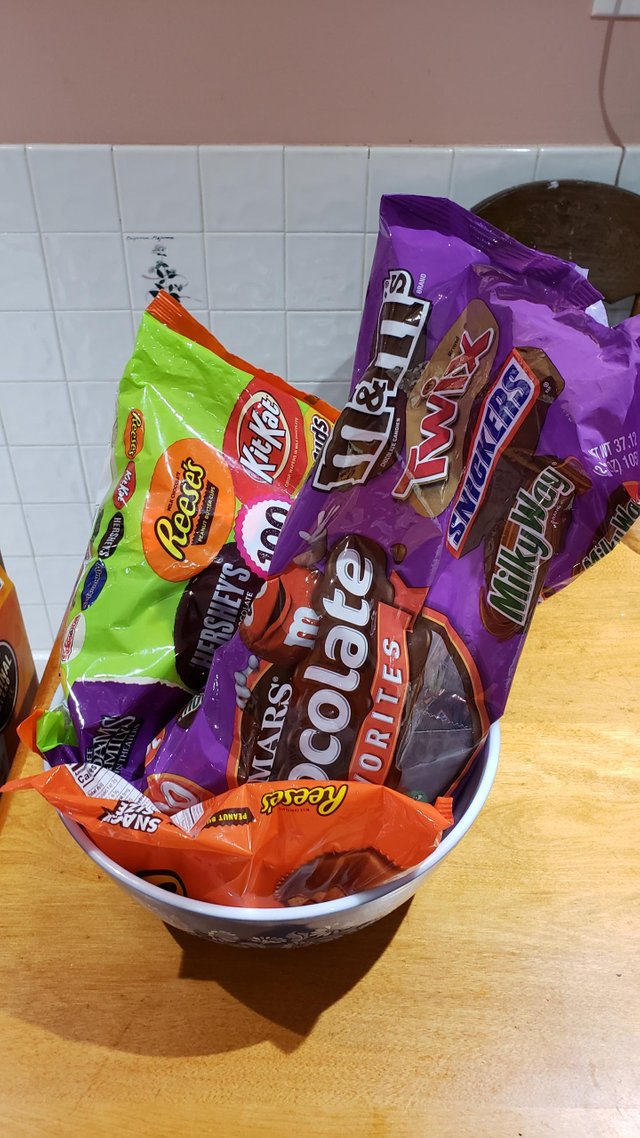 A few trick or treaters this year,
because rain was in the air.
Gave out less than a bag of candy,
plenty Reese's left over, dandy!
Reese's I love the best,
only given out when pressed.
A few taken from the bowl,
reason: quality control.
Call it self-serving,
Reese's I'm deserving!



7174