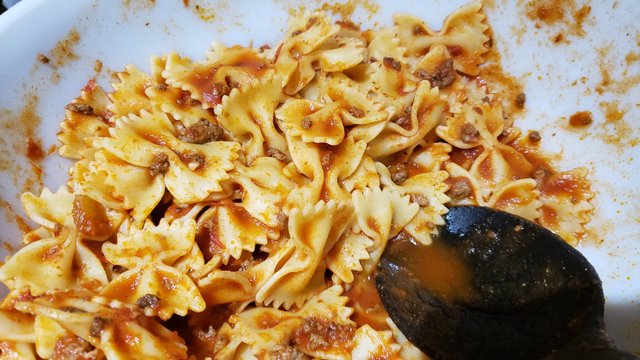 It's bow tie pasta,
I got to ask ya,
is it considered a formal dinner?
Answer, you might be a winner!
What's the prize?
I'll gladly advise,
SBI, ten shares,
enter if you dare.

RULES
Answer my question.
No upvote or resteem required.
Winners selected at post payout.
How winners are chosen.
The best answer wins 5 SBI.
Second best wins 3 SBI.
third place wins 2 SBI.
Since first and second place are subjective (I decide), third place will be randomly drawn.




5298