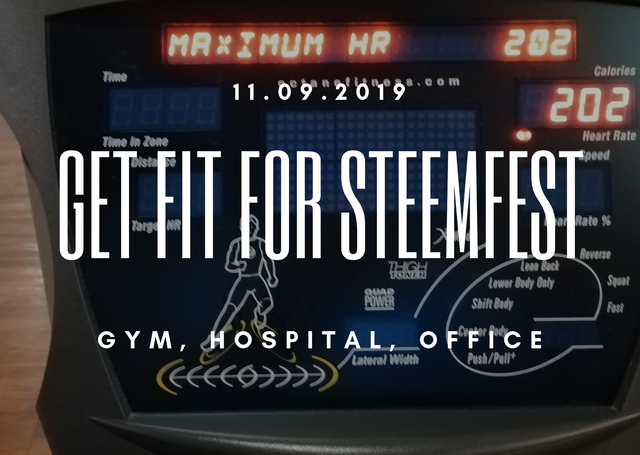 9-11 has always been an annual unforgettable remembrance of what went through the thoughts of many even thousands of miles away, some through the brighten screen of the television, and others went through the horror...
And 18 years later, even though that incident went through my mind of the people I cared and loved had to go through, I made a point to push forward one step at a time, with sweat, weights and endurance.

Not only that, it was also a day when a lot of walking familiarising paths and locations from lobby to clinics in a huge public building.

Everything was new to me even though I have been there many years ago, but that was just visitation to someone close to me; but this round it is my immediate family that needs me to remember these paths, including where to source for wheelchairs.

Most of the time walking always associates with exercising with beautiful sceneries or interesting landscapes, which usually allows you to have deep thoughts of life; yet the sights of hospitals, patients and hard working staffs alike, tends to bring you to revelation and resonation that everyone, no matter how well we try our own might to take care of this shell of ours, eventually we will need to carry through seasons that could either just be temporary setbacks, or there are signs of the final destination is showing.
That, would be my reality check (of life) for the day
---
And that being said...

Always be ready for that tiny bit of craziness that could drive you up the wall any time of the day, where it is always a huge opportunity for you to exercise your character building...
---
Not to mention the necessity to make sure fat % needs to keep going down because that will really help strengthen overall wellness! haha...


5647

Gym, House Chores, Moving Around Office, Photowalking, Walking
| | | | | | |
| --- | --- | --- | --- | --- | --- |
| | | | | | |
| cm | | cm | | cm | |