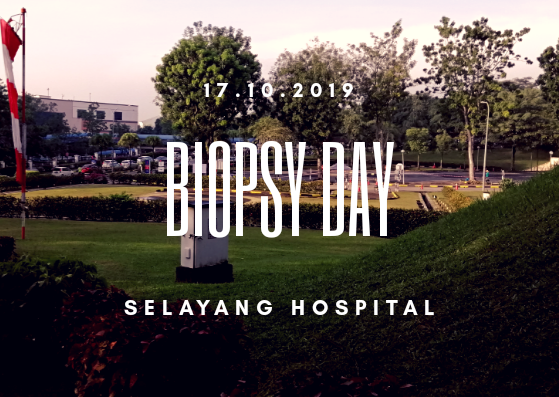 General hospitals, they do have their way to make you walk whether you like it or not. 😅
And I believe this could be very common to any country ; because hospitals are never meant for people to stay there like a favourite resort.
Maybe that's their way discouraging us to keep going back and be responsible of our health, take good care of our overall (mind, body and spirit) and only come when there's a great need (of life and death)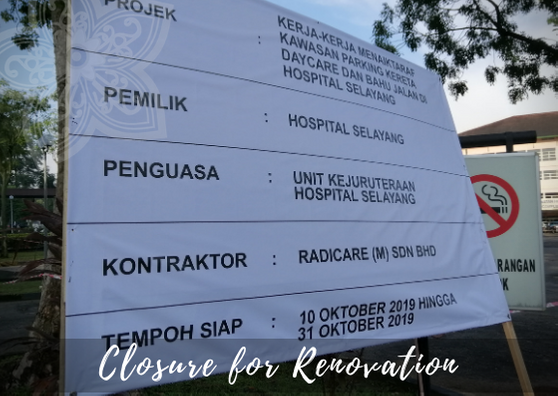 And today on my dad's biopsy day was no exception. The whole month of October the hospital's open space parking (that could house at least 200 cars (if parked properly) was "closed for upgrade".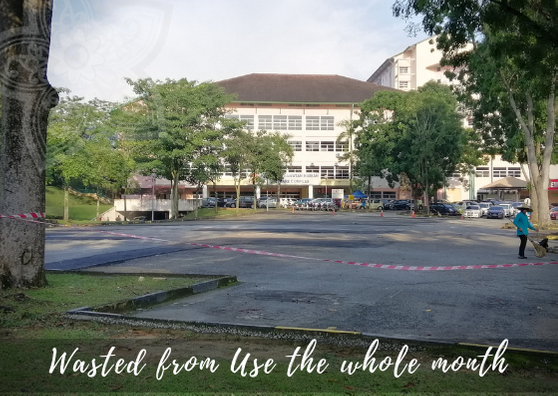 This actually means that cars as far as 1.5km radius circulating the hospital are parking on the main road side, risking their car damaged or even summoned by police for traffic obstruction.
Some even chose to park across a shopping mall where (thank God!) has a sky bridge that allows people to park and walk over.
Poor shoppers need to fight their parking space with patients (and their family visitors) or out patients for the whole month
---
But looking at the bright side, I actually got to see more of this hospital surroundings after dropping off my parents to register at 7:45am while rounding for a space to park.
And more walking for me!
God knows I still need to build my stamina for both #steemfest and upcoming Christmas production in December, which I just realised that we need to have a 2 minutes jog around the church just to "warm up" the body for choreography! 🙈
---
Dad's biopsy :
Overall despite we had to wait for 4 hours for his turn (he was the 5th guy) as the first patient had major complications and was in the procedure room for more than an hour, my dad's procedure went smoothly; and after a day's monitoring there was no high fever complication and the bleeding was not severe.
Totally worth the hallelujah and all praise 🙌🏻
Now we wait for the result a month later and we pray that all will be well. 🙏🏼
best part was God is so good he kept the weather warm and dry until we are home... Then the rain started in the evening till the whole night through
(not so good though for the choir who had to go drive through the rain and jam for practice in the evening)
---
This post is also dedicated to #wednesdaywalk that was founded by @tattoodjay and #makemesmile founded by @elizacheng for encouraging being active and being thankful at all times.


10114

Daily Activity, Walking