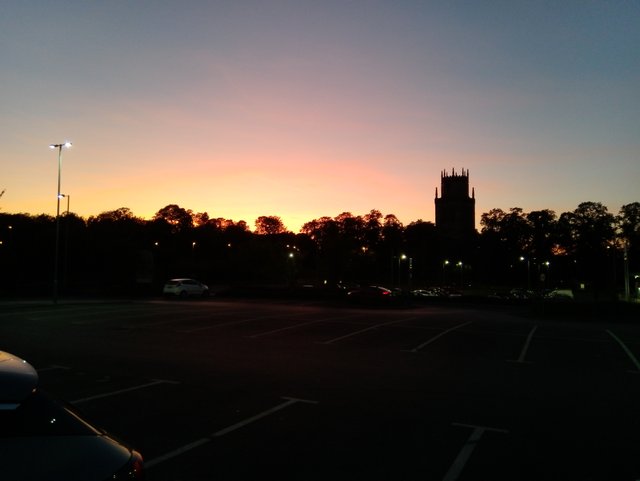 A picture of the sun setting over All Saints church is absolutely unrelated but I will save the garden pics for later .
One thing I've really enjoyed is pottering around doing a little tidying-up and a few bits and bats in the garden this week .
Some patches of grass reseeded , re-laying the gravel after getting rid of the weeds , pressure washing flags and oiling the bench has got me out in the beautiful sunshine and fresh air and I've loved it.
Considering the fact Mum has more replacement joints and metalwork than a T2 and suffers consistently from Rheumatism, she does very well keeping up with it all but just needs a hand with a few things.
Trimming the heathers tomorrow and hoping for some rain on Sunday!
Full garden post to come!



7844