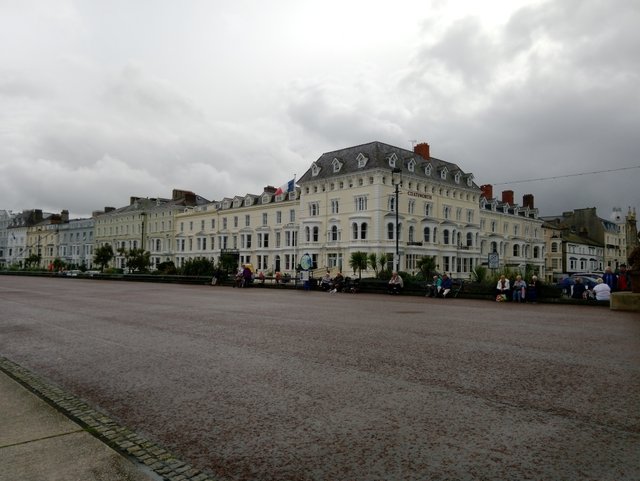 I find myself in a twilight zone of elderly people since I arrived back in the UK as I run my Mum around.
Today for example, we came for a couple of days in Llandudno , incredibly somewhere I'd never been but Mum likes it, and although I mock, it truly is the perfect place for old folks and wheelchair users.
The air is clean , the town is incredibly clean and compact and it's flat!
Obviously from the amount of seriously old folks and Lewis Hamilton inspired electric wheelchair users that are here, I'm not the first person to realise this .
But damn is it boring and the beach is terrible .



13565