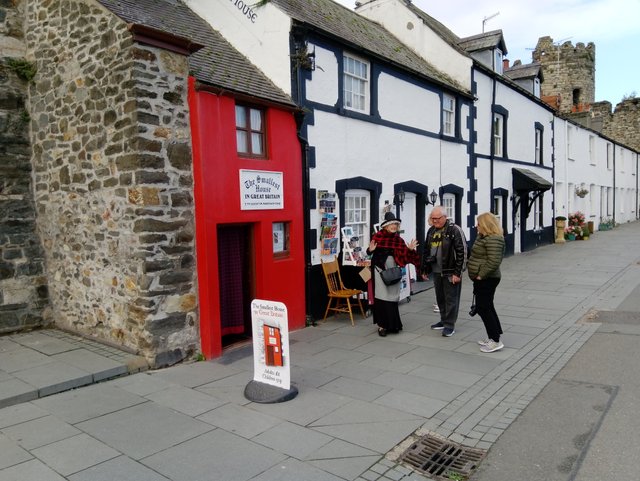 Spent the morning in Conwy today where down at the harbour, I came a cross 'Britains Smallest House' with a woman in a costume outside charging people a quid to stick their head in the door.
I think this is why its called CONwy as according to Google, the local council declared it unfit for human habitation in 1910...that makes it NOT a house in my opinion. Anyway....
The number of tourists paying a quid! Nice way to pay the mortgage. I wonder what sign you could stick outside your house and charge people a quid to go in for?
Answers in comments please!



14587