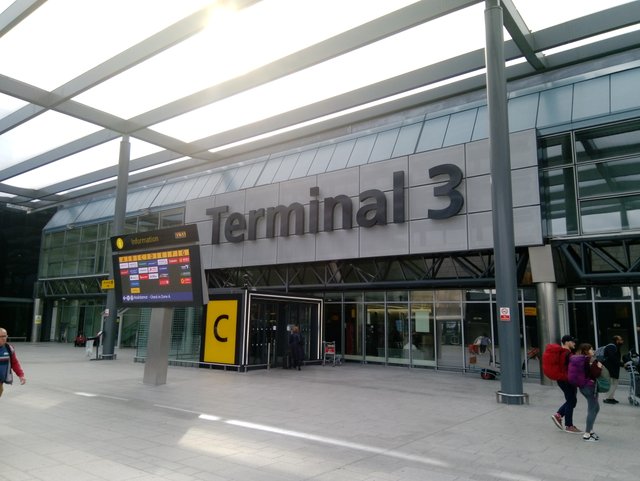 Back to T3 which is probably my favourite terminal at LHR simply due to the memories of first leaving the UK on my first solo trip about 16 years ago.
Got the hire car back in one piece and without an excess to pay so the parking in the far corners of car parks and walking to the paper shop paid off. I was still nervous when I dropped it off though, just seen to many disaster stories about hired jetskis in Pattaya! Hiring cars in Thailand though is much easier. No on gives a fuck. They don't even charge for additional drivers. An odd scrape or scratch is probably expected in the land that driving lessons forgot.
Here, airside, my suppressed consumerist tendancies which I hate are tickled and tempted and it's only the fact I'm perennially broke that stops the 1980s excess and brand name obsession making a break for freedom.
Wife managed to hit exactly 23kg on her check in bag. That seems to be the new limit these days, even the airlines that did 30kg seem to have dropped to 23kg too. Even 30kg she was normally over! She didn't disappoint with the cabin bags though , we managed to get close to 24kg onboard between us with laptops etc.
All we have to do is get through Bangkok customs now ;-)
Ok Back to the heat.....the heat is on.



7119