Fearless Girl and Statues of Equality
For this evenings post I am starting off with some shots of the Fearless girl Statue in front of the NYC Stock Exchange, taking recently with my Sony Camera, and later I will move on to shots taken on my walk this morning'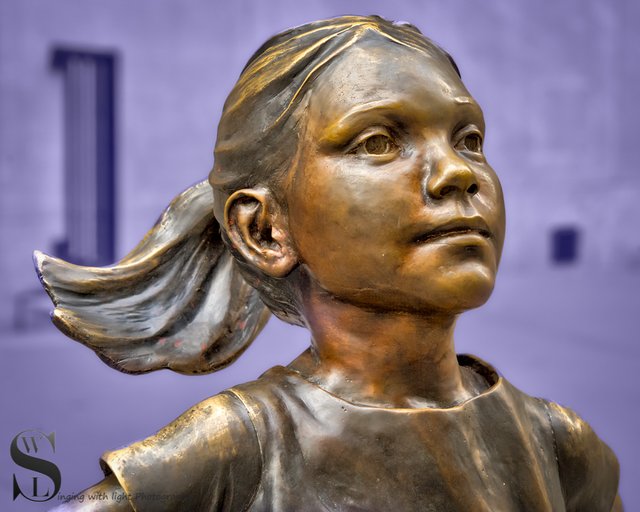 Sony A7iii 101mm F8 1/60 Sec ISO 2500
Click here to view larger



The Fearless Girl is a bronze sculpture by Kristen Visbal, The statue was installed on March 7, 2017, in anticipation of International Women's Day the following day. It depicts a girl four foot high, promoting female empowerment, and was initially staring down the Charging Bull a well-known sculpture in NYC, but after some controversy, it was moved to where it is now and the fearless girl is looking across at the stock exchange.
the first shot shows the detail of her head, this next shot shows the full statue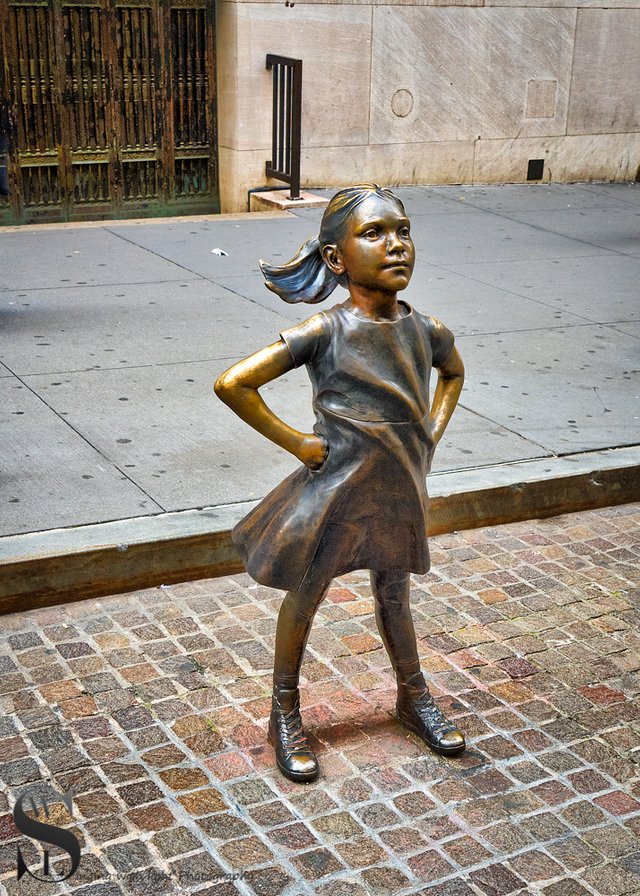 Sony A7iii 31mm F8 1/60 Sec ISO 2000
Click here to view larger



Now I do often try and get photos without people on shot and thats something I am going to try and work on to change and sometimes include people in shot as I do realize sometimes that does add to the photo, and in the case for the next shot it does give a sense of scale to the size of the sculpture in this case with the people walking past behind it.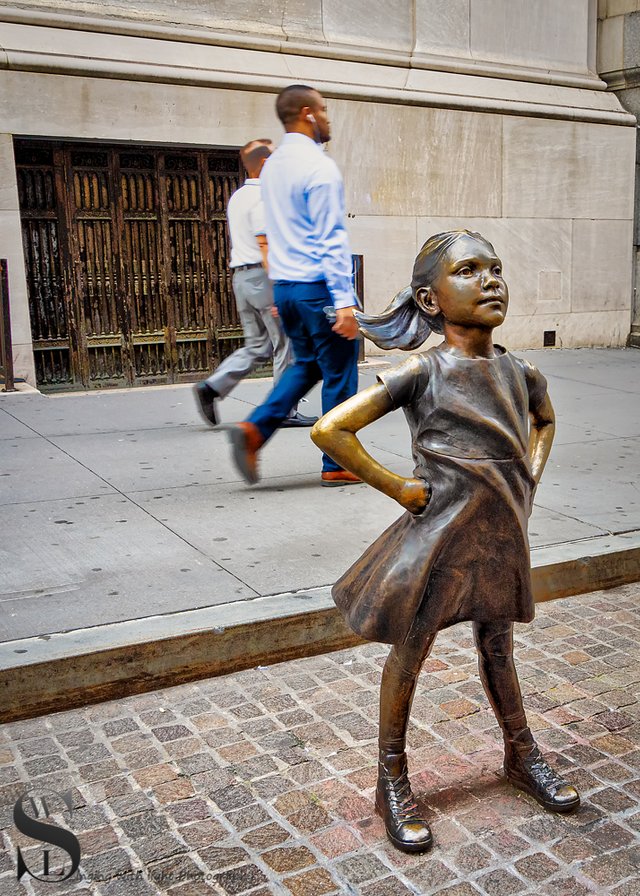 Sony A7iii 16mm F8 1/200 Sec ISO 100
Click here to view larger



Now I will share a few shots taken today with my iPhone showing my walk today
Today's morning walk was inspired by a post from @starjewel yesterday of the Statues for Equality on 6th Avenue, and thanks for that post @starjewel, I was lacking motivation on going for walks and where to go, I do love the work of Gillie and Marc so I had to go and check it out, and it led to todays shots and a future post when I edit the shots of my camera
I decided to go with collages for tonights post, the first one features Tracy Caldwell Dyson, Oprah, Tererai Trent and Nicole Kidman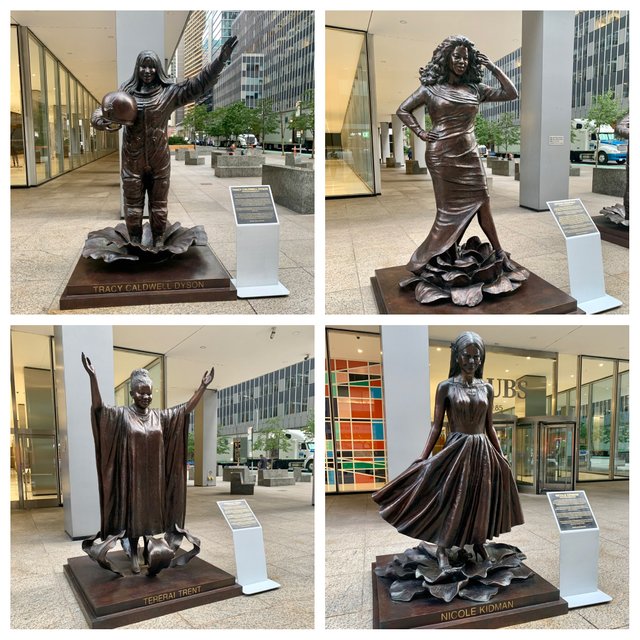 iPhone XS
Click here to view larger



THis next one Features Janet Mock, Gabby Douglas, Cheryl Strayed and a shot showing where they are on the street.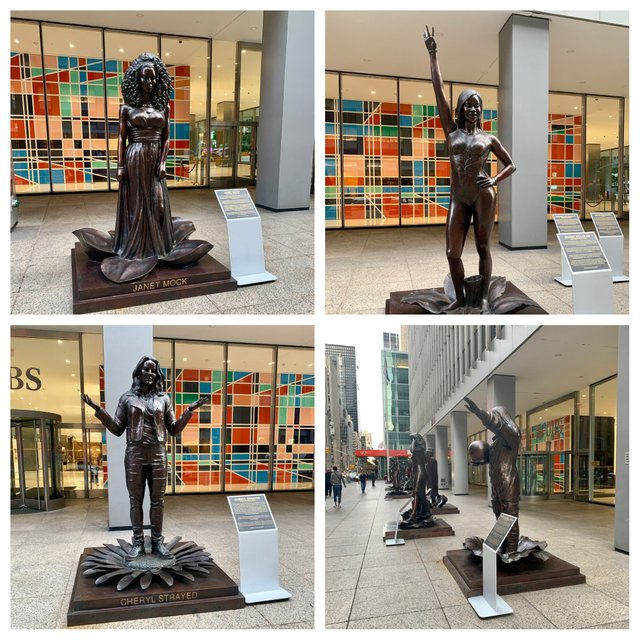 iPhone XS
Click here to view larger



And this last shot of them shows Pink, Cate Blanchett, Jane Goodall and another Street view of them to give a sense of the size of them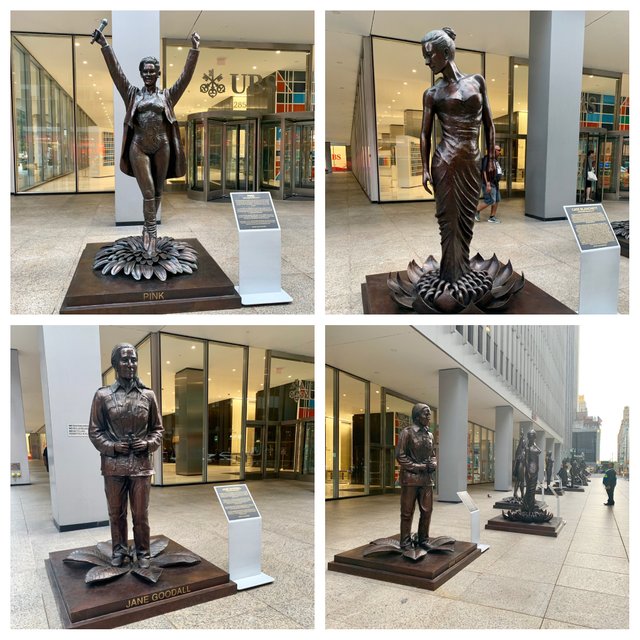 iPhone XS
Click here to view larger



And I did mention I love the Work of Gillie and Marc, Including one i could pass on my way back to the office, so I made another collage of that piece to finish of the post
And that's all folks
---
unless stated otherwise all photos used in my posts are taken and owned by myself, if you wish to use any of my images please contact me.
---

---
steemusa is a Community for and supporting those from of in the United States, and now is in the process of rebuilding stronger than ever join us on Discord








!steemitworldmap 40.7358286 lat -73.977395 long 51st and 6th Ave NYC d3scr



17409

Daily Activity,Moving Around Office,Photowalking,Walking