Yesterday, a bicycle racing was held in our city in order to popularize the ideas of the party, which ended with the cleaning from garbage of the territory of nature lovers on the island of Khortytsya.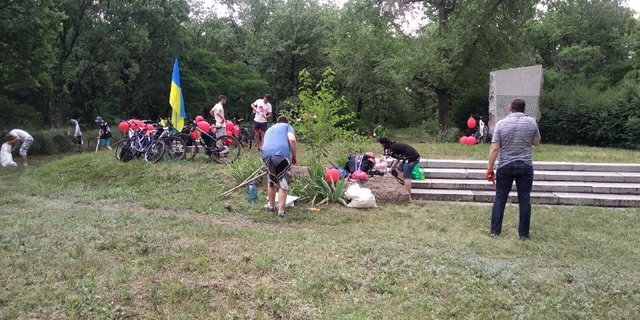 Photo by Julia
The bike ride consisted of people who were not indifferent to the future of our country, city, and nature reserve, because the coordination of the event and the cleaning of the territory took place on a voluntary basis! The activists themselves bought protective gloves for hands and bags for garbage ...
Video by Pentii2307
Many thanks to the cyclists who, after the bike ride, found the strength to help the activists!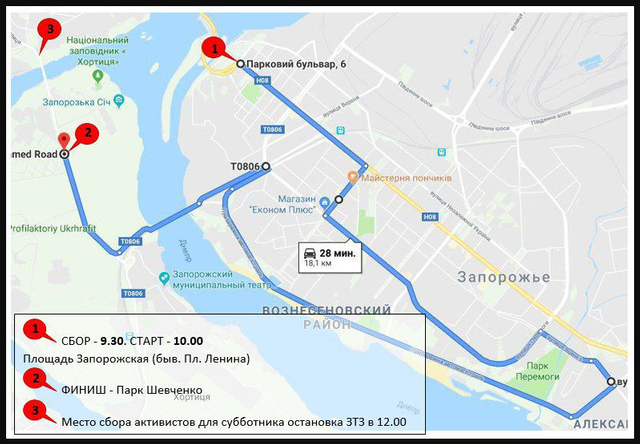 1 - Start racing
2- Finish point & Cleaning place 
3- The gathering place of foot activists for organized follow-up to the place of cleaning


#place: !steemitworldmap 47.852863 lat 35.066417 long d3scr

Information gathered from the official website of the party.
Follow the activities of the party in social networks: