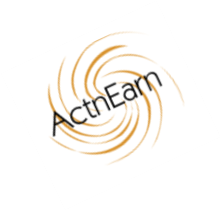 Introduction
When we launched our project 9 months back then we had promised that whenever we will launch our tokens - we will give 10 actnearn tokens per SP delegated to us per month. Now as our token is launched so it is our responsibility that we fulfill our promise.
Since there was discontinuity in between so many delegators have undelegated but they deserve the tokens for their support that they provided to us in our launching phase. The Steemworld website provides the delegation history for any account. We are going to use information from that website to reward our delegators.
Reward Computation
The delegators history for actnearn is as below: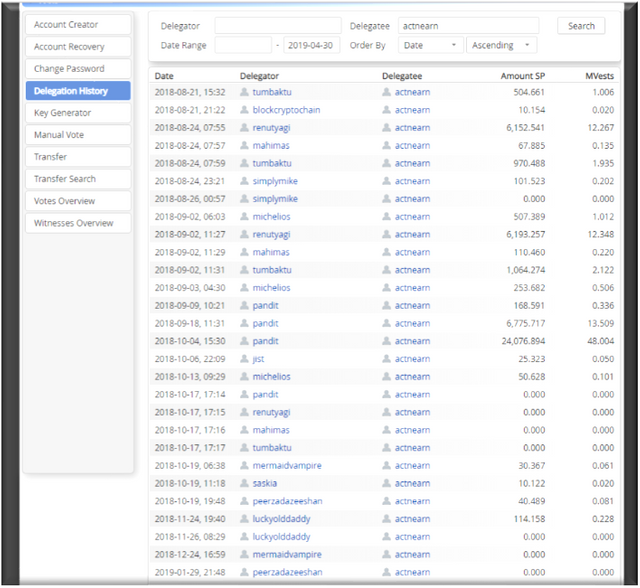 Raw Computations are shown below for each delegation: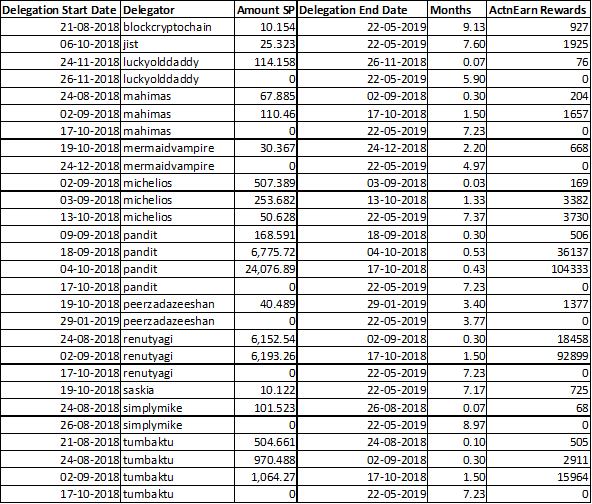 And by using Pivot Table - We get final rewards for each delegator as below:
Delegators Total ActnEarn Rewards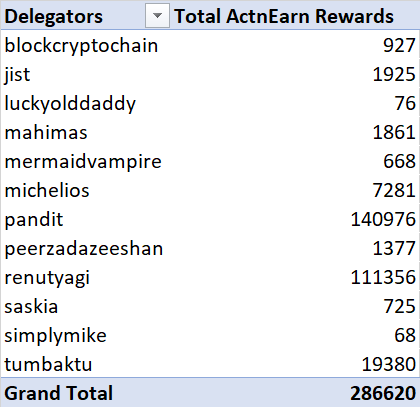 We have sent out all these rewards today to all the delegators. Here onward we will send out rewards on monthly basis.
We thank all our delegators.