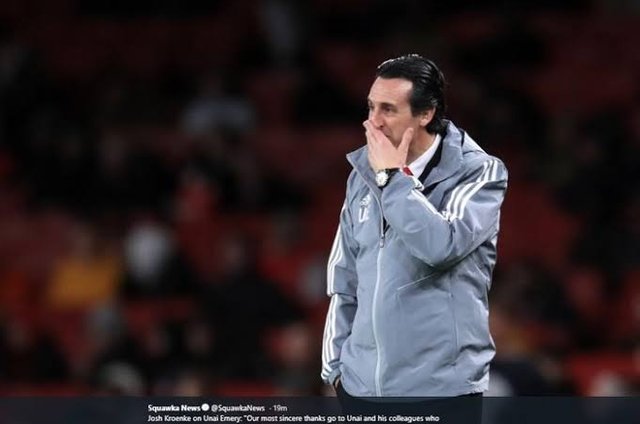 Source
Unay Emery was just fired by Arsenal after a series of negative results received by the club, Arsenal recorded the longest fasting victory since the Arsene Wenger era, which is 7.
After the negative results that befell the club, Arsenal management finally took action by firing Unay Emery.
Arsenal should not have appointed Unay Emery as their coach at the time, because Emery had not been proven to be able to bring his team to achieve domestically, only at PSG he was able to excel but not in his home country.
Emery is also famous for being often at odds with his players, the latest being Mesut Oezil who is rumored to be in conflict with Emery and also Lecazatte. But Oezil is a real professional player who did not notify the media crew about his feud with his coach.