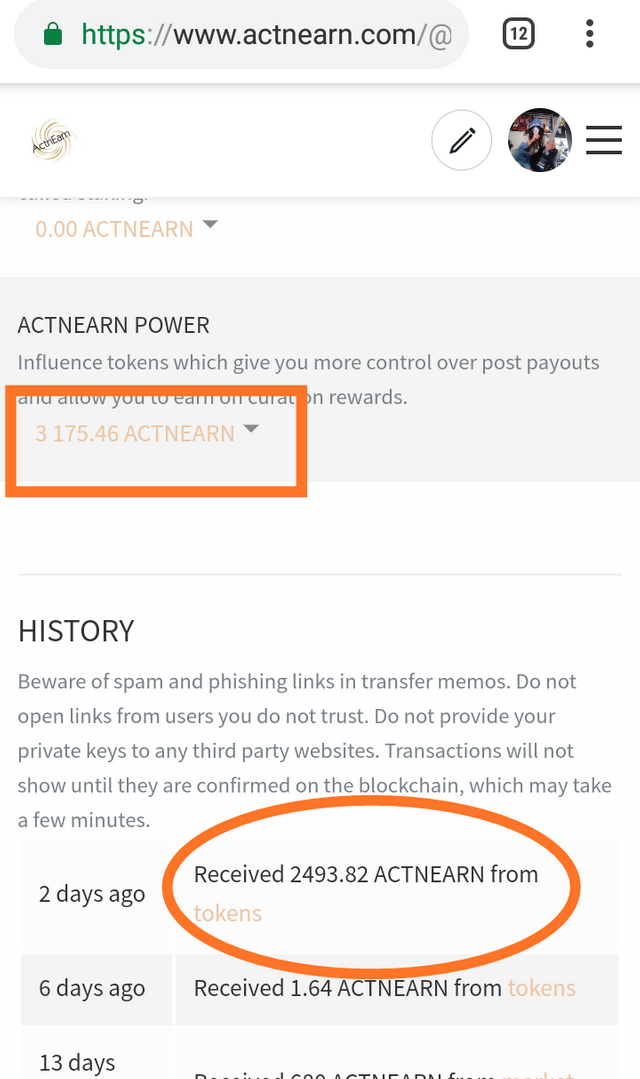 Yes, I have stake #actnearn tokens to 2439 tokens. And now I have more than 3000 power in my account.
I will continue to add power from each payment post on this platform.
I'm sure this platform will continue to grow, blockchain-based music is also a hope for me to present on this @actnearn platform.