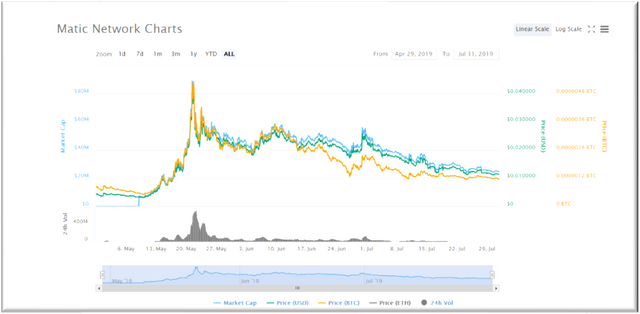 This is the price chart for Matic, recently launched project on Binance launch pad. And this price behaviour is not in isolation. Check for any recently launched projects on Binance - and most will show similar behaviour.
The project concepts may be good but that does not mean - you buy them at any price. Wait for them to launch actual product, see the users using the product, and growth of users. Steem is far far better at any time in comparison to these newly launched projects.
And if in doubt ask me for custom research. You will not be disappointed. Check out all my posts related to trends in crypto market for more than two years and you will see how I analyze and make my recommendations.