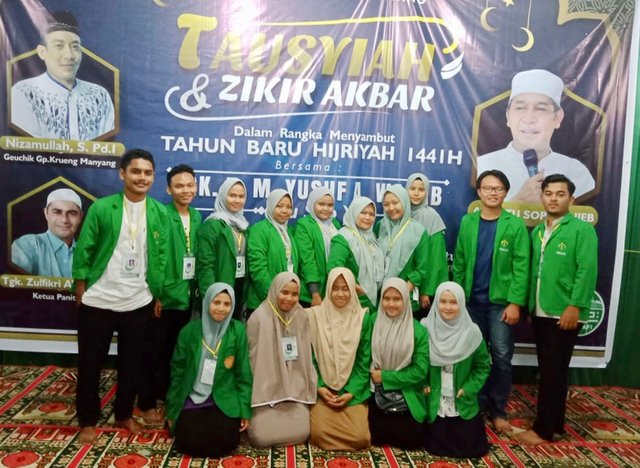 ---
The Community Srvice Program from the students Universitas Malikussaleh is not just a physical and educational program, the Unimal Community Service group also runs a program to improve the quality of spirituality and spiritual splash. One of them is the activity of remembrance and prayer.
Located in Krueng Manyang Village, Kuta Makmur Subdistrict, North Aceh, KKN Group 83 students held Rateb Siribe and Dhikr Akbar in the Hermitage of the Kuta Makmur Mosque. This activity is also in conjunction with the enlivened Islamic New Year 1441 H / 2019 AD, Friday (09/13/2019).
Rateb Seribe was led directly by the Acehnese Ulama, Tgk. H. M. Yusuf A. Wahhab or better known as Tusop Jeunib. The theme raised was "Make the Islamic New Year 1441 H as a momentum for self-improvement and social piety". Tausiyah is also arranged by a friendly gathering between the community and KKN students.
The Dhikr Akbar event was attended by almost 1000 worshipers from the ranks of Muspika officials, KKN students in Kuta Makmur District, all of the Kuta Makmur keuchik (the leader tradutional in village) and the residents of Krueng Manyang village and surrounding communities.
Keuchik Gampong Krueng Manyang, Nizamullah Spd.I said that he was grateful that the Remembrance of Akbar and Tausyiah events could be held successfully. The activities are classified as large because they involve sub-district elements.
"We are very grateful and happy to be able to participate in religious activities like this. Hopefully this will be a ibrah for us to apply it in life, "said Arief Fadhillah, as Chairperson of the Gangsong Krueng Manyang Village Community Service Group.***
---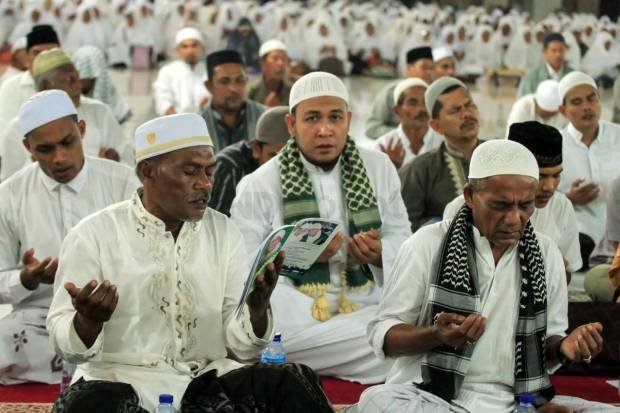 Ilustrasi
---
KKN Kelompok 83 Universitas Malikussaleh Selenggarakan Rateb Seribe
Bukan hanya program fisik dan pendidikan, kelompok KKN Unimal juga menyelenggarakan program peningkatan kualitas spiritualitas dan siraman rohani. Salah satunya adalah kegiatan zikir dan doa.
Bertempat Gampong Krueng Manyang, Kecamatan Kuta Makmur, Aceh Utara, mahasiswa KKN Kelompok 83 menggelar Rateb Siribe dan Zikir Akbar di Lapangan Pertapakan Mesjid Kuta Makmur. Kegiatan ini juga bersamaan dengan memeriahkan Tahun Baru Islam 1441 H/2019 M, Jumat (13/9/2019).
Rateb Seribe dipimpin langsung oleh Ulama besar Aceh, Tgk. H. M. Yusuf A. Wahhab atau yang lebih dikenal dengan sebutan Tusop Jeunib. Tema yang diangkat ialah "Jadikan Tahun Baru Islam 1441 H sebagai momentum perbaikan diri dan keshalehan sosial". Tausiyah ini juga dirangkai dengan silaturahmi antarsesama masyarakat dan mahasiswa KKN.
Acara Zikir Akbar ini dihadiri hampir 1000 orang jamaah dari jajaran pejabat Muspika, mahasiswa KKN yang ada di Kecamatan Kuta Makmur, seluruh keuchik Kuta Makmur dan warga gampong Krueng Manyang dan masyarakat sekitar.
Keuchik Gampong Krueng Manyang, Nizamullah Spd.I mengatakan bersyukur acara Zikir Akbar dan Tausyiah ini dapat terselenggara dengan sukses. Kegiatan tergolong besar karena melibatkan unsur kecamatan.
"Kami sangat bersyukur dan senang bisa berpartisipasi dalam kegiatan keagamaan seperti ini. Semoga ini menjadi ibrah bagi kami untuk mengaplikasikannya dalam kehidupan," kata Arief Fadhillah, selaku Ketua Kelompok KKN Gampong Krueng Manyang.***
---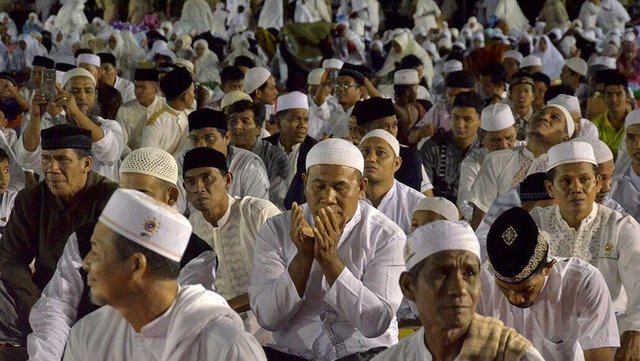 Ilustrasi
---