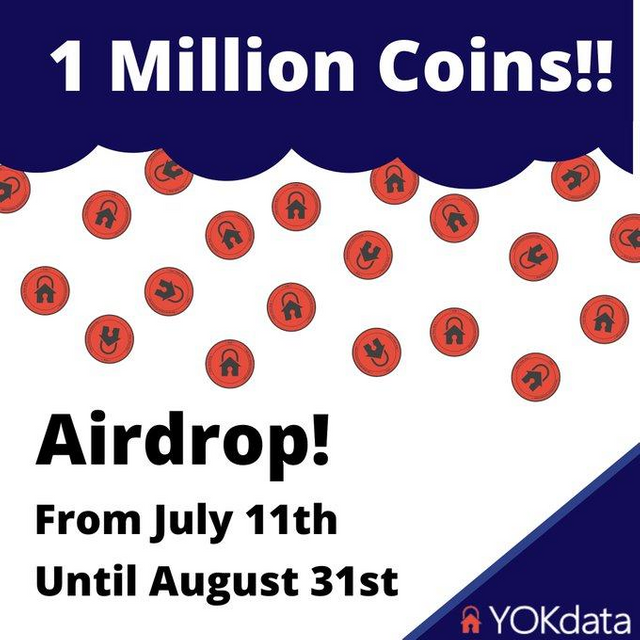 🎁 Total Reward: Receive up to 200 YOK ≈ $7
📈 YOK Coin is Already listed on Saturn Exchange.
✅ Register on YOKdata website: https://yokdata.com/airdrop.asp
🔶 Airdrop Task:
☑️ Create an account on their website, and verify your Email. (Optional: 125 YOK)
☑️ Follow their Telegram group. (Optional: 50 YOK)
☑️ Follow their Twitter. (Optional: 25 YOK)
🔘 Submit your details to the airdrop form with your Email registered on their website & your Ethereum wallet Erc-20.
💸 Distribution: After The Airdrop ends on Augusth 31st 2020 or when the reserved amount of YOKcoin is rewarded.
➕ Additional Information:
📌 YOKdata is a private and secure decentralized cloud data storage. It is based on Your Own Key for military grade encryption and blockchain technology. Their mission is to protect your data and empower your privacy!
👀 Check My Telegram Channel To Avoid MISSING HOT AIRDROPS & UPDATES here 👉 http://bit.ly/2Q5XATs