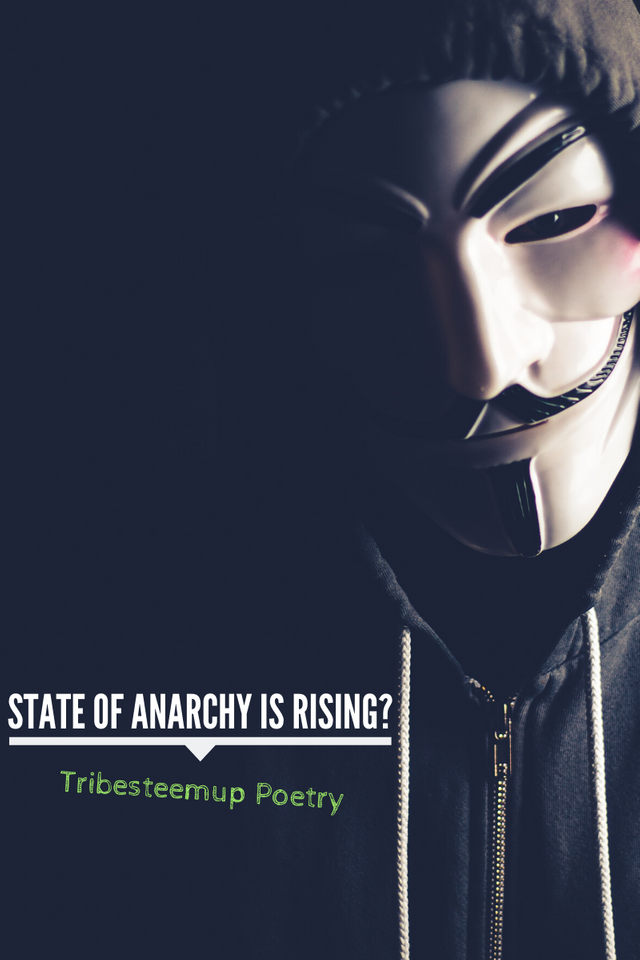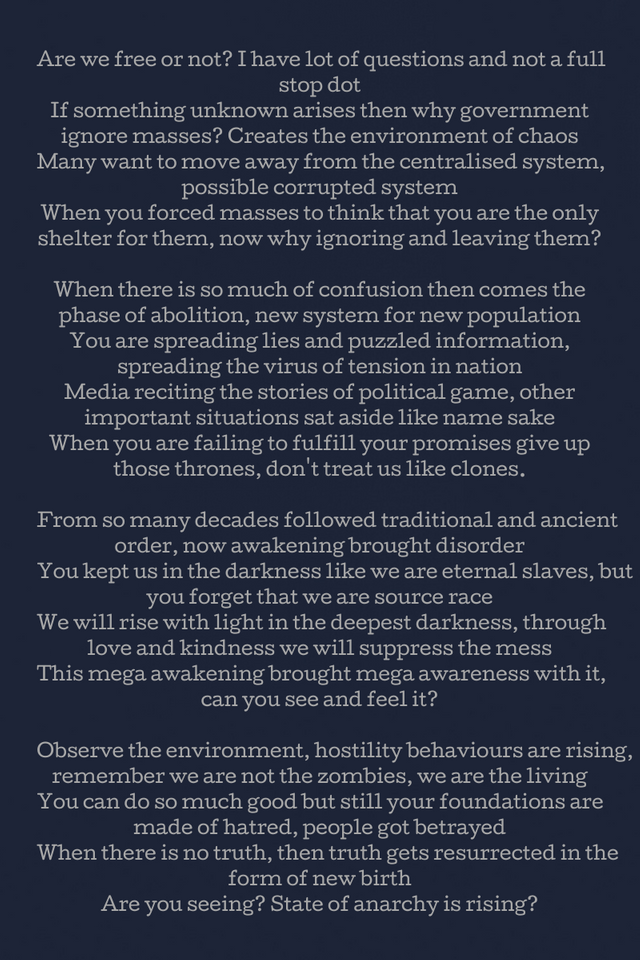 Are we free or not? I have lot of questions and not a full stop dot
If something unknown arises then why government ignore masses? Creates the environment of chaos
Many want to move away from the centralised system, possible corrupted system
When you forced masses to think that you are the only shelter for them, now why ignoring and leaving them?
When there is so much of confusion then comes the phase of abolition, new system for new population
You are spreading lies and puzzled information, spreading the virus of tension in nation
Media reciting the stories of political game, other important situations sat aside like name sake
When you are failing to fulfill your promises give up those thrones, don't treat us like clones.
From so many decades followed traditional and ancient order, now awakening brought disorder
You kept us in the darkness like we are eternal slaves, but you forget that we are source race
We will rise with light in the deepest darkness, through love and kindness we will suppress the mess
This mega awakening brought mega awareness with it, can you see and feel it?
Observe the environment, hostility behaviours are rising, remember we are not the zombies, we are the living
You can do so much good but still your foundations are made of hatred, people got betrayed
When there is no truth, then truth gets resurrected in the form of new birth
Are you seeing? State of anarchy is rising?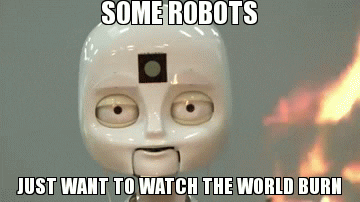 SOURCE
Steem On.

You can support my work through below mediums too.
BTC:
3GJCQPyxQMc5zQasc3EoW7vnV2fKpp9aY9
ETH:
0x514d948ead79d7f8db680173c266a39cd2677c98
LTC:
3DxFQhqaxetpGUciAT5axAdztVVr9QowEb
BAT:
0x193ce1410d4acefd0ee24577d575f087f164ed48
DASH:
7aNhxUxH8NbYDL9TciuGHHERwjL143NCUo

Discord Channel Links:
TEARDROPS: https://discord.gg/wC7H4Rt
NATURALMEDICINE: https://discord.gg/wQnDNpv
@enjoyinglife, Thank you so much for inviting me to @tribesteemup community. Stay blessed.
(Pictures are edited and used from the Canva application).
"This is my original and opinionated work."
Stay Blessed.
Spread love and spread kindness.
Thanks and regards,
Chiranjeevi Sarikonda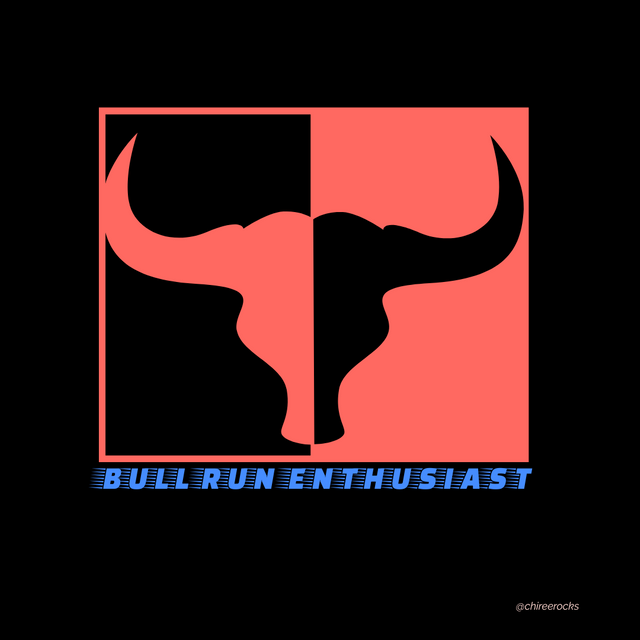 (If you want this logo, let me know in the comment section.)