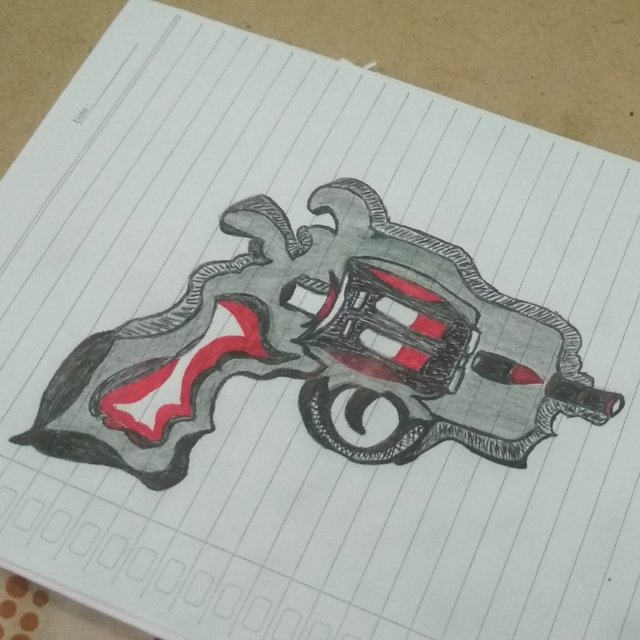 A beautiful afternoon while relaxing with a cup of warm coffee. before that I want to greet you all the Steemians who are on the move and who are resting while waiting for the night to come. Hello everyone, how are you? I hope all is well and in a healthy condition.
while we are relaxing enjoying something it doesn't hurt I invite you to see what I do with a piece of pen and pencil on my notebook paper.
Yeah, I invite you to take a look at the mini revolver weapons that I have modified in such a way. the revolver I mean is the gun that I drew with my own imagination. This revolver doesn't have a barrel like a real gun. I call it a revolver butts with several red carvings.
OK, I'll try to show you a few steps that I started with a simple pencil. and here is the first sketch for a revolver painting.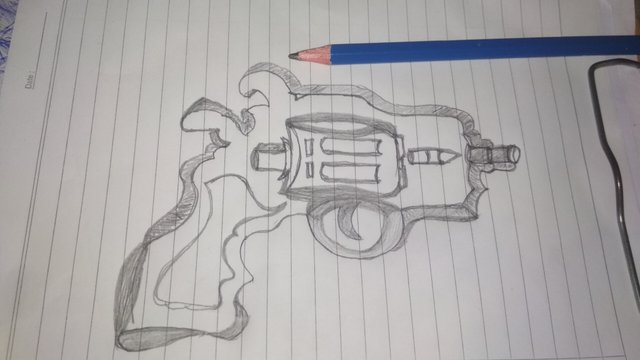 Then I use a pen to modify at several angles, as well as to blacken and red color on the bullet image.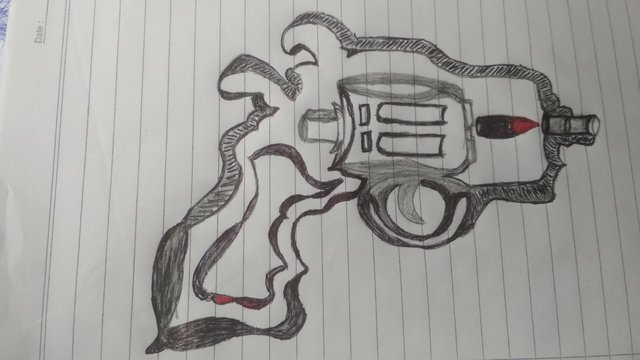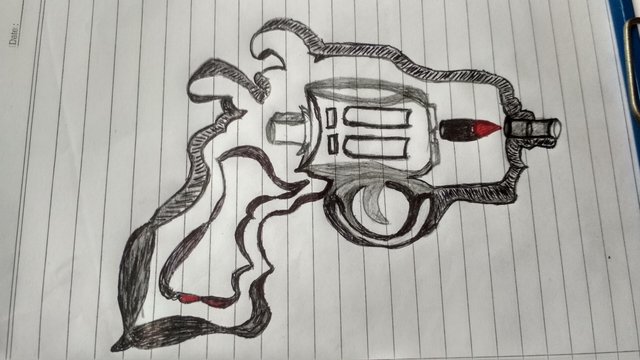 In this step I try to switch colors with a pencil in the rooms, leaving a little white.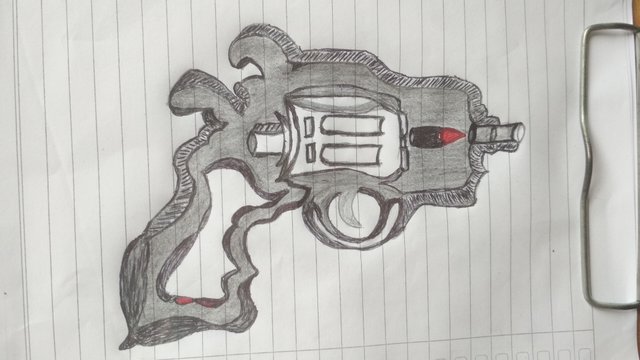 Then I try to perfect it with red that looks modif. because red is very identical to fire, so I use it to make it look attractive.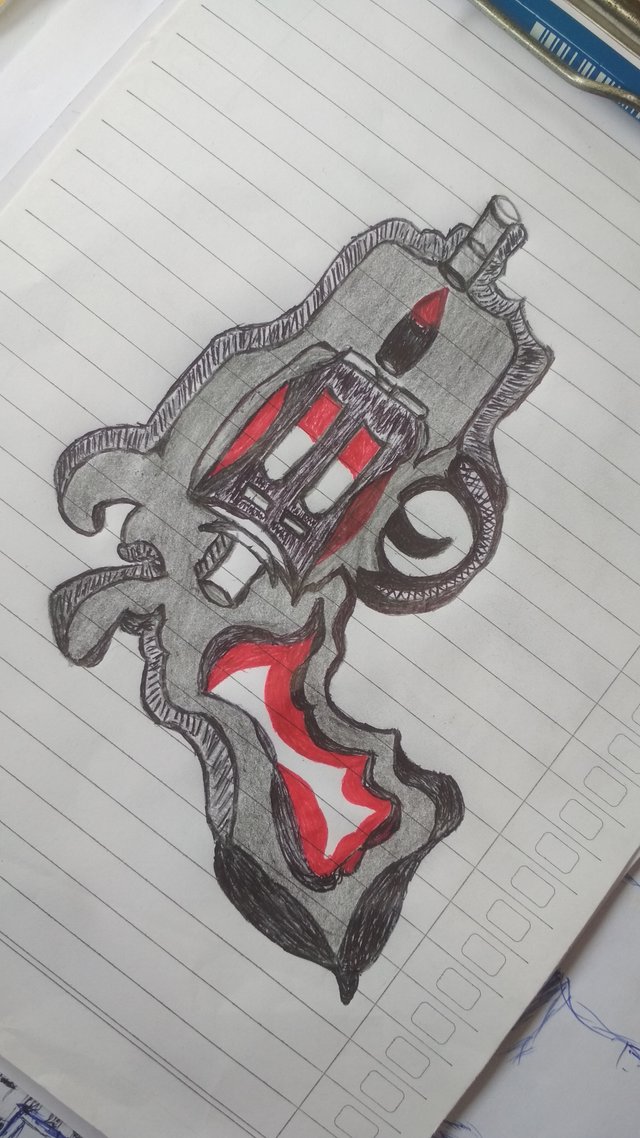 And this is the final result of the revolver painting that I described. here I only use black and red pencils and pens, without eraser and other tools.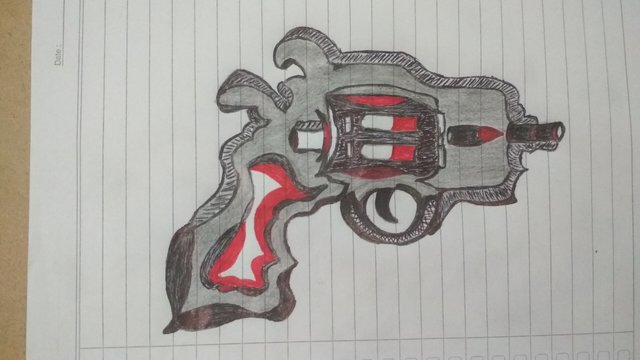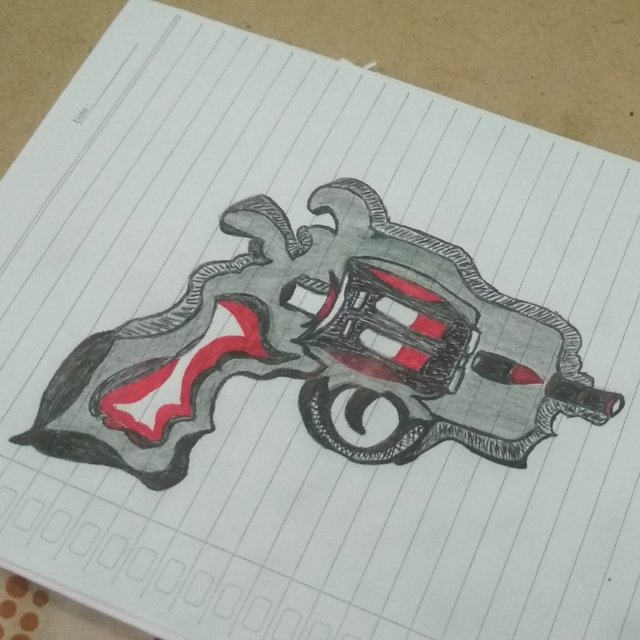 Thank you, hopefully you like the butts revolver that I shared with you. and hopefully your tomorrow is more enjoyable!