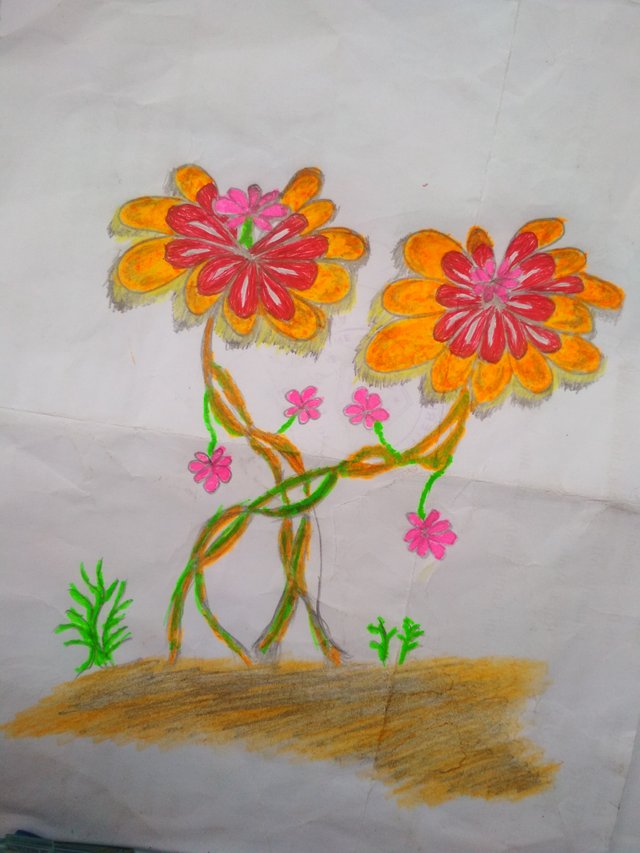 today I will try to rebuild a work of art that was born on my own mind using a pen and pencil. I think everyone has the right to appreciate all the things he has. by not ignoring the role of pencil as a sketch to start making art.
And this time I tried to make a pair of flower paintings with colored pencils and pens. for that I will show a few steps in the process of my work.
1. First of all, what I do is draw lines to form a flower image using a simple pencil.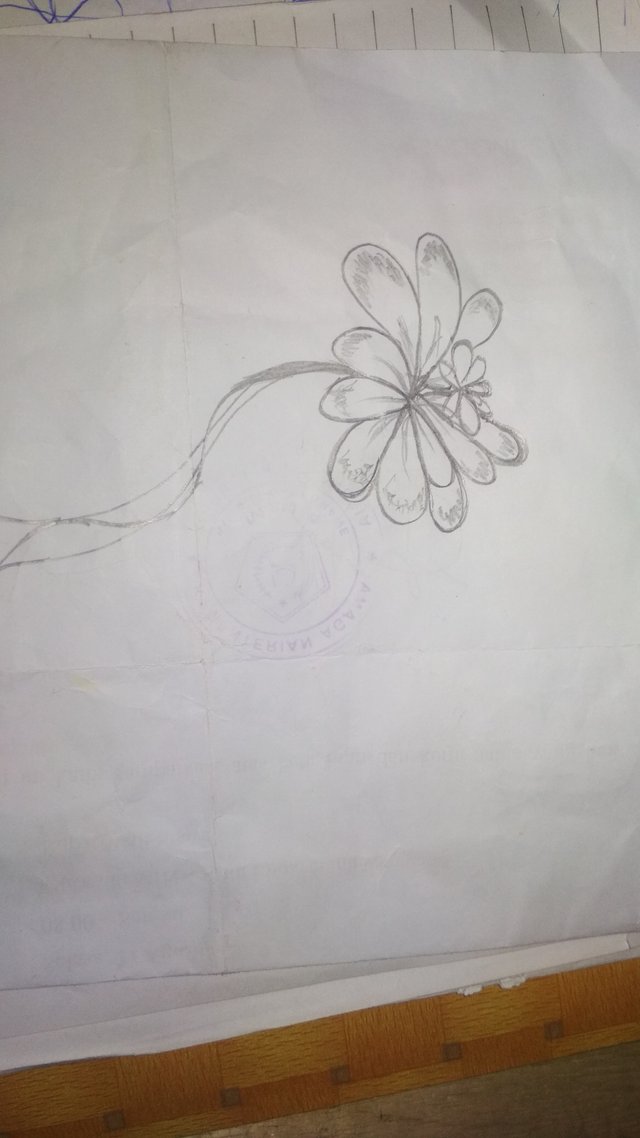 2. Next I started drawing one more type of flower with the same slightly different.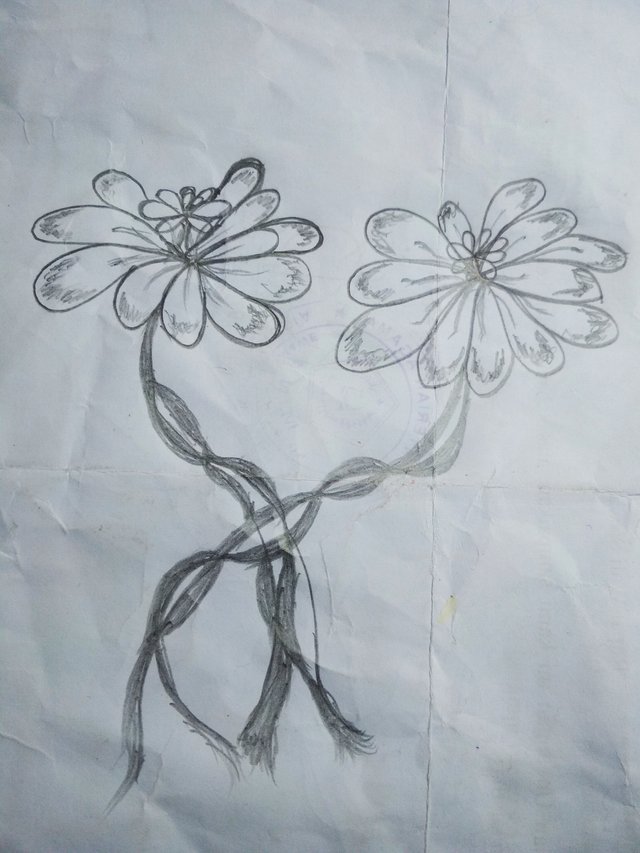 3. In the third step I try to blacken the line with a black pen. to make it stand out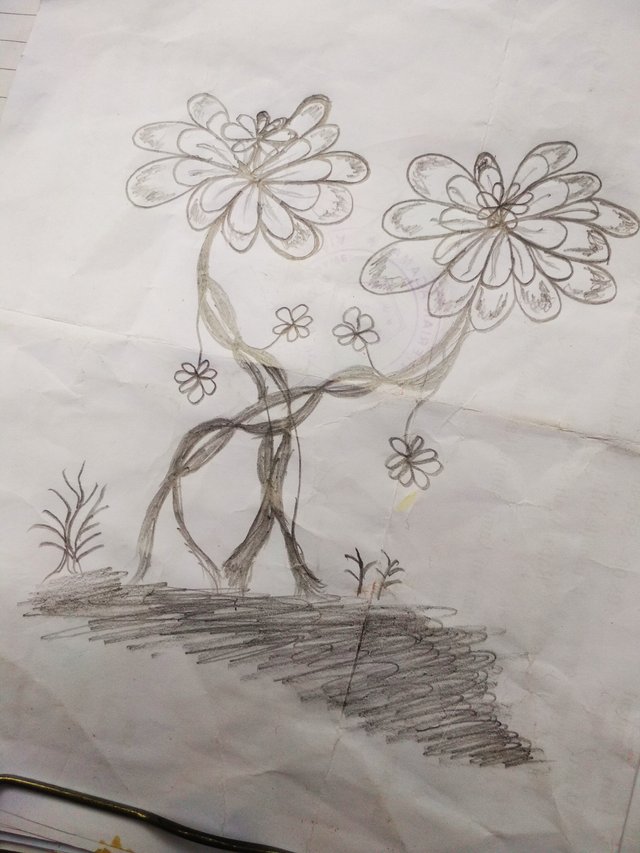 4. Then for the coloring section I use a red ink pen, and very little orange and yellow color from the colored pencils. and this is the first flower I colored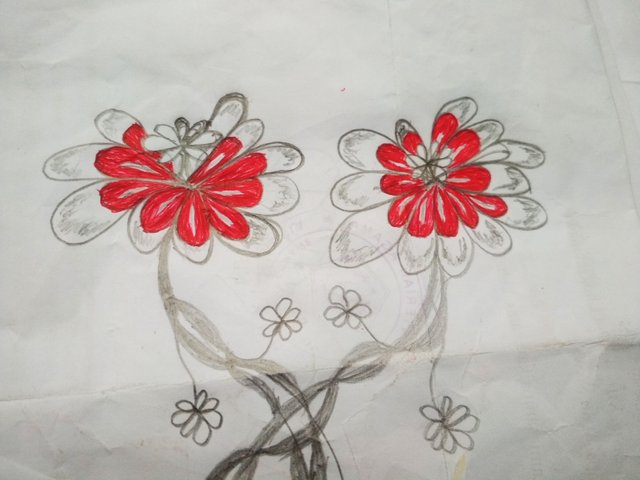 5. Then the last step I tried to even out all colors on flowers, stems and stems. and I've added green and pink to make it look more attractive.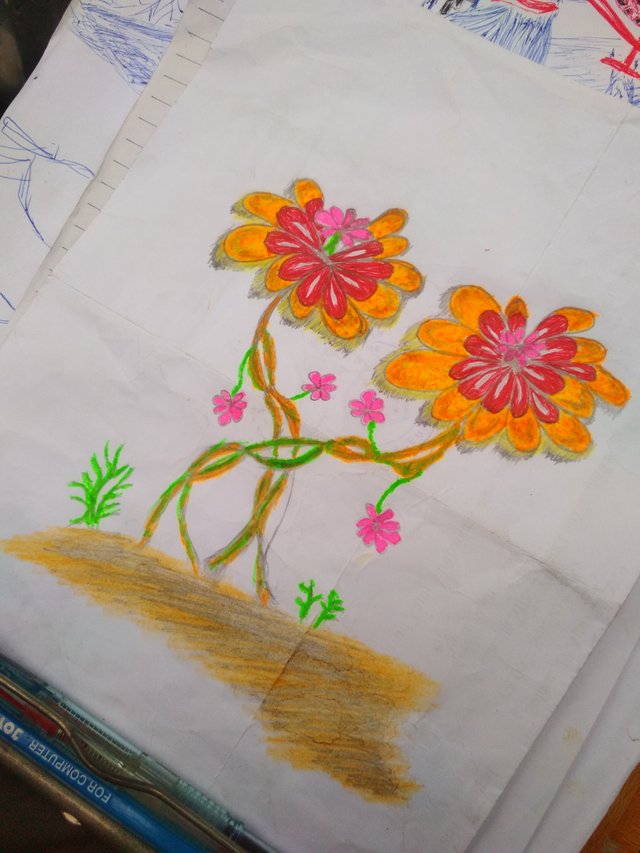 This is my job today by offering a pair of flowers that are in bloom for you. I hope you like what I show here.

Thank you...
Have a great activity..
@littleboys-faiz