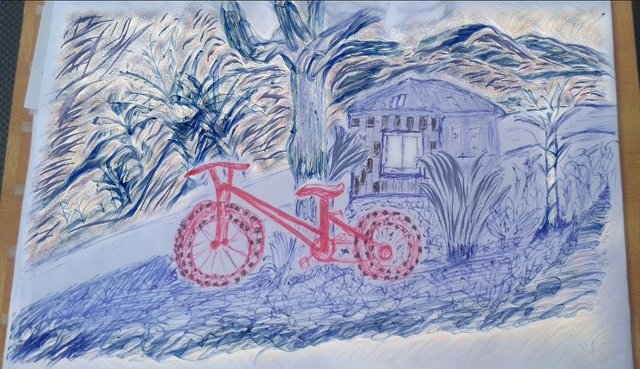 Hello steem People ..
Today on Tuesday, October 1, 2019, I would like to publish my work on a piece of HVS paper, a scene that seems very interesting to me.
but behind it all I focus on the bicycle behind the tree. Sports bikes that don't have a fork and only lean on a big tree.
I drew all of this with a simple pencil and colored pen. and I took the theme for this painting as "No Man's Red Bicycle".
Now, to support what I have done here, I will try to show you a few steps from start to finish.
And here is the initial sketch..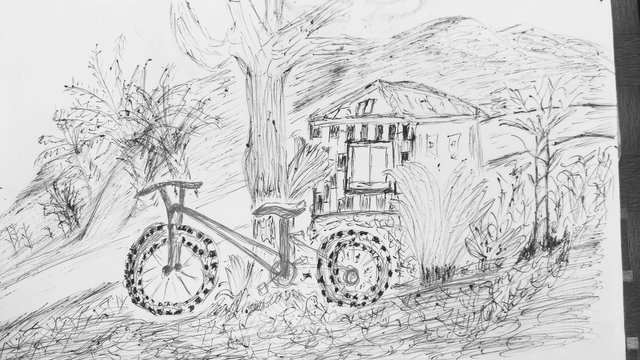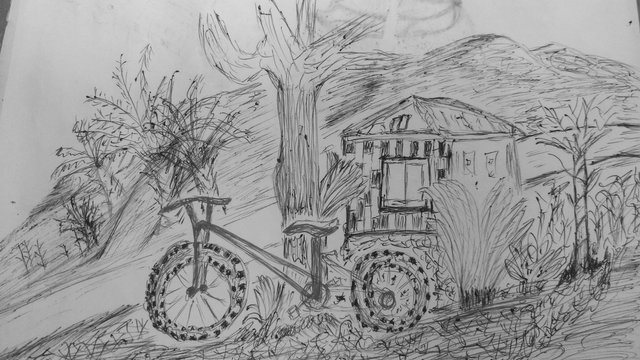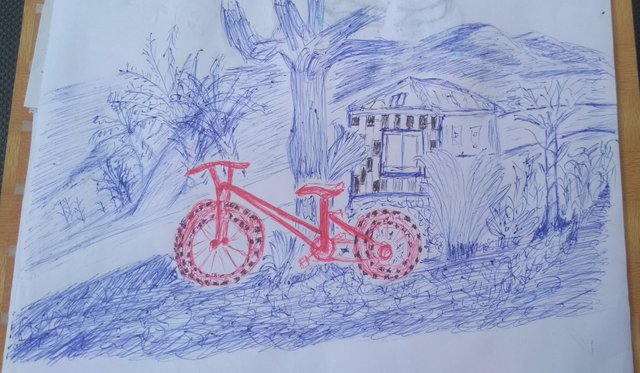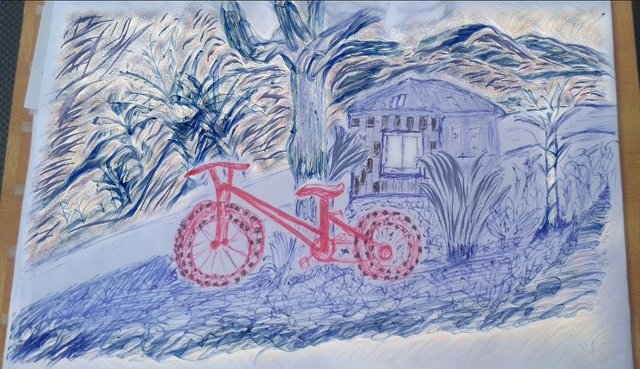 Thank you for taking the time to visit my blog.