A Good Life to All of Us !!!
For this blog, I will share with you one of my favorite dishes and how to cook it, this is the "Ginisang Kangkong".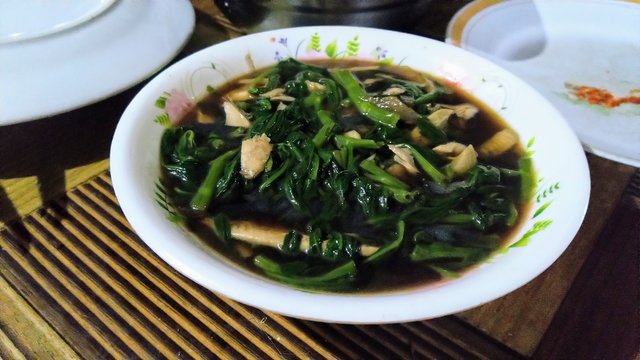 Nitong nakaraang araw nga ay bumili nang talbos nang Kangkong ang aking ina kaya Just the other day, my mother bought Kangkong so this is my dish to cook.
It may not be known to others, but it is very tasty and nutritious, so I want to share it with you all. Now, the following are the ingredients and simple way of cooking Ginisang Kangkong.
These are the necessary Ingredients:
---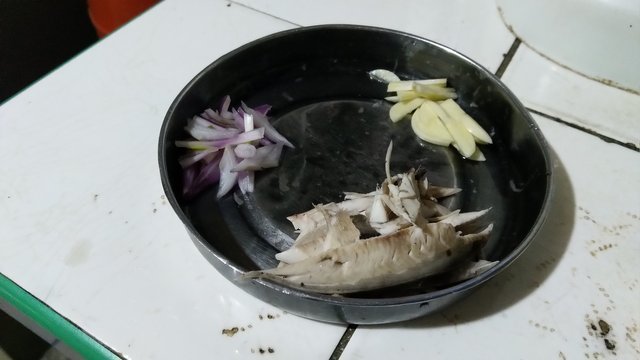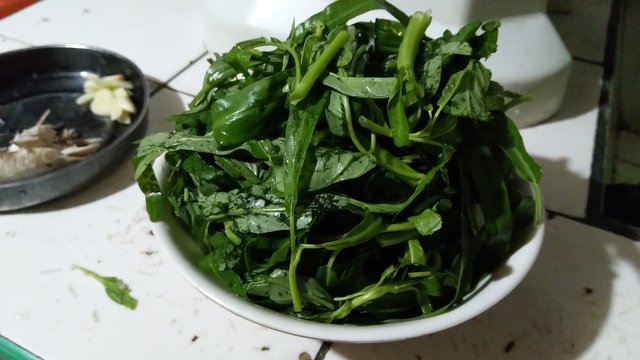 ---
Cooking Oil and Soy Sauce
Onion and Garlic
1 cup of Water
Shredded Fish
Salt and Seasonings
Kangkong Leaves
---
---
Cooking method:
Heat a frying pan and add a little oil.
When the oil is hot, fry the Onion and Garlic until golden brown.
When the onion and garlic are golden brown, then add the shredded fish and mix well.
When you first see that it has mixed well, add a cup of water and soy sauce, then cover it and boil for three minutes.
After three minutes, taste it and add salt and seasoning for more flavor.
When the taste is right, finally add the Kangkong leaves and mix it well, then cover.
Wait another three minutes and see if the Kangkong leaves is cooked.
---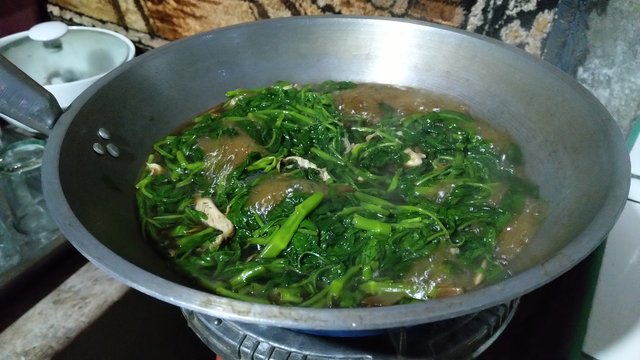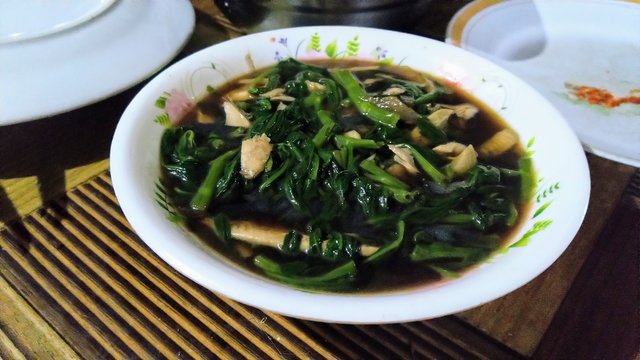 ---
After more than ten minutes, one of my favorite dishes, the Ginisang Kangkong, was cooked and it was time for dinner.
Thank you so much for reading and for understanding and following how to cook it. That's all for now and let's all be careful.
All Praise and Thanks be to God !!!
---
Your Friendly Friend
@loloy2020