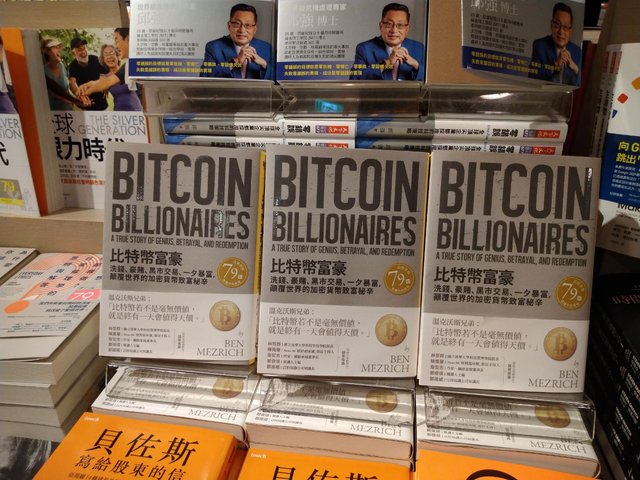 Last night when we went to a bookstore, we saw this book on the shelf.
A Chinese translation of the following book:
https://www.amazon.com/Bitcoin-Billionaires-Genius-Betrayal-Redemption/dp/1250217741
It's about "the fascinating story of brothers Tyler and Cameron Winklevoss's big bet on crypto-currency and its dazzling pay-off."
I stood there and read a few pages. It is really intriguing and great writing. But I told my wife that I won't buy it unless...
Unless one day cryptocurrency gives me financial freedom.
Well, that means I have to count on STEEM to fulfill this dream since I don't have much bitcoin...
The Winklevoss brothers are really genius. One success you can call it luck, two in a row it's undeniable.
I was surprised to know that Charlie Shrem, who was once a Steemian, played a key role in this story...
Wish me buy this book one day, would you!? ^_^