So there is few ways to make few coins today.

its a vote for new coin to be added 1 of 2 will win. Seems its NEW coin.Get on Binance asap to vote and get some free coins.
New Stuff in KuCoinPlay
I wrote about this app now they added more ways to get points to enter giveaways just by.. visiting few sites. To get cash you will need KuCoin account (only email needed) as they will desposit to exchange. KuCoinPlay is also free to make.

This is the oldest good paying faucet out there. Every 1 hour you are eligible for freeroll + you can deposit BTC and play them in casino. Faucet has loads of options like betting, buying lotery tickets and many bonuses. I remember i was lucky enough to win around 0.03 BTC once in the free-roll.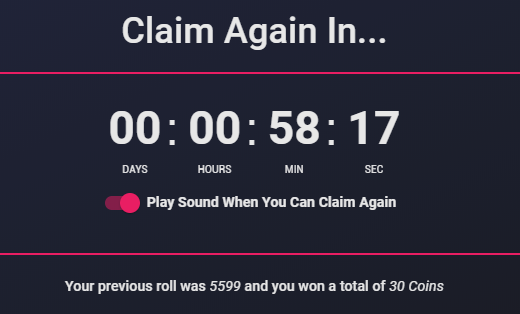 This is a new faucet that people claim pays good, i did not have payment from it yet so hard to tell. After registration you can some free coins inside the system and can play them to get BTC or watch ads etc. Try if you have time.