Estimados Steemitas,
Steemitas Club es un proyecto a largo plazo, comprometido en orientar a los nuevos steemians y delegarles de 15 a 100 SP de acuerdo a la actividad de su cuenta. Ya que pensamos que el problema no solamente es traer nuevos usuarios a la plataforma, sino que debemos incentivarlos a que continúen creando excelente contenido y obteniendo ingresos pasivos.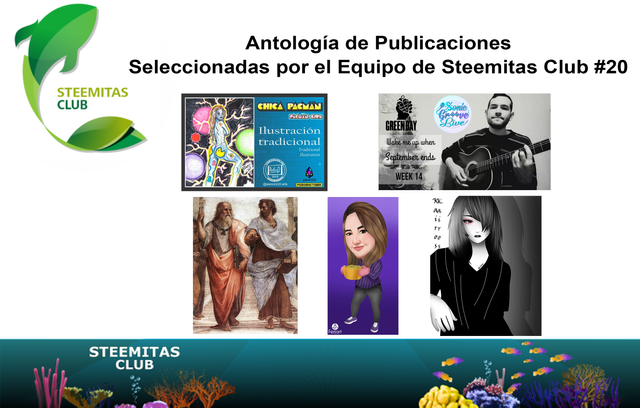 A continuación, enlistamos los posts destacados que fueron votados por nuestros curadores el día 06-12-2019.
---
Autor: @alarconr22.arte
CHICA PACMAN - Ilustración tradicional para el día once (11) del PixEOSinktober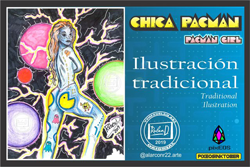 Estuve pensando y pensando y al final me decidí por dibujar una chica al estilo Avatar pero con las imágenes referentes al juego. Decidir cuál sería la pose de la chica me costó mucho trabajo, hice muchos bocetos, rompí y boté muchas hojas tratando de conseguir una pose con la cual estuviera conforme. Después de tantos intentos, en una hoja de reciclaje intenté una vez más y finalmente conseguí lo que quería, logré la pose que andaba buscando, lástima que fue en una hoja de reciclaje, me hubiera gustado que hubiera sido en cartulina opalina como siempre trato que sea.
---
Autor: @exoelias
Sonic Groove Live · Week 14 · Cover "Wake Me Up When September Ends" by @Exoelias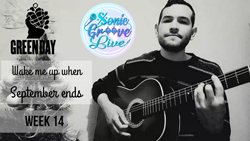 Mis últimas entradas al concurso de @sonicgroovelive, han sido un homenaje a mi infancia, canciones emblemáticas de mi niñez. Ahora, es momento de resaltar la música de los 2000's cuando el rock aún estaba de moda. La música de mi juventud, esa que escuchaba cuando estaba en la secundaria y con la que hacía covers junto a mi primera banda de rock. Y si son de los míos, no pueden negar que amaban a "Green Day" tanto como yo.
---
Autor: @carlos84
Creerse sabio o buscar el camino a la sabiduría // Filosofía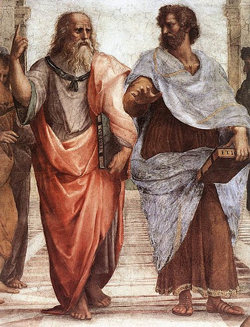 Cuando se busca consecutivamente la respuesta a tantas cosas complejas de la vida estamos buscando quizás las vías hacia un pensamiento reflexivo, para ello el dotarnos de conocimiento resulta muy importante, pero no solo de ese conocimiento académico que se nos brinda en nuestras vidas desde que ingresamos a los estudios básicos, secundarios y universitarios, sino también ese conocimiento que nos proporciona la vida junto con esa capacidad de pensar y desarrollar nuestras propias ideas y criterios.
---
Autor: @richjr
Kairos/kairostagram_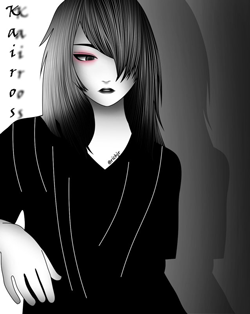 I bring you a new drawing on an Instagramer Kairos, in the title there I have left the name it has in its Instagram account for those of you who want to follow it as it sometimes makes cosplays, sections of photos and things like that. I have some time following her and I like very much the photos that are taken in addition to her cosplays. And also how dark it can get from time to time in some of her photos. So again I recommend it if you want to take a look at it. I hope you like my new work.
---
Autor: @ferjart
Commission caricature (New digital illustration)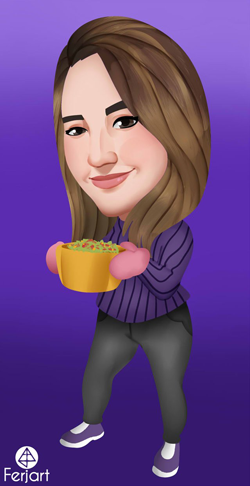 Saludos amigos les traigo el dia de hoy parte de un trabajo que realice para una clienta hace unas semanas, ella quería una caricatura suya para un programa de cocina y este fue el resultado final por el cual ella quedo muy satisfecha, espero les guste!.
---
Lista de Steemitas apoyados con Steempower
Si eres un usuario nuevo en Steemit con Steempower menor a 50 puedes solicitarnos una delegación gratis desde 15 hasta 100 SP dependiendo de la actividad de tu cuenta. La idea es que se use el steempower para votar, en caso de que la cuenta este inactiva en 1 mes, se retirará la delegación sino hasta que cuentes con 50 SP propios.
Apoya el crecimiento de esta comunidad
Si deseas apoyar a los nuevos usuarios con una delegación para que su voto empiece a ganar por curación y mantenerlo en la plataforma creando contenido de calidad tienes la opción de delegarnos SteemPower para que nosotros le hagamos llegar el apoyo a los usuarios activos con ganas de crecer como Steemian.
A continuación se encuentran los enlaces donde puedes hacer una delegación directamente en números de Fibonacci.
55, 144, 377, 987, 2584.
Top 3: Podio Semanal
El podio semanal de la comunidad de StemitasClub es una actividad donde los miembros de nuestro servidor de discord seleccionan su post favorito y se recompensa con STEEM y SPACO a los creadores de contenido de calidad. Dichas publicaciones son votadas y compartidas por la cuenta de @SteemitasClub.
Una lista de los mejores 8 posts seleccionados por el Equipo de Curadores se comparte el día sábado por la tarde y se da plazo hasta domingo en la tarde para que los usuarios del servidor de discord participen en la selección de las mejores 3 publicaciones de la semana.
Saludos cordiales,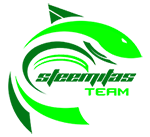 Equipo Steemitas Club
Si deseas seguir el voto Steemitas Club accede directamente a través de este link.
Únete a nuestro servidor de discord: https://discord.gg/dYMsF7a

#sbi-skip