---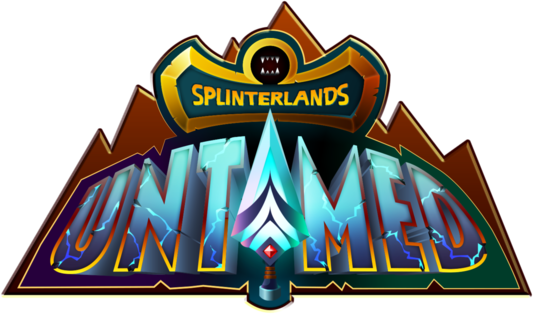 1 Daily quest and overall position
Last day of the season was actually pretty fun and unexpected quite a win streak quickly reaching Diamond 1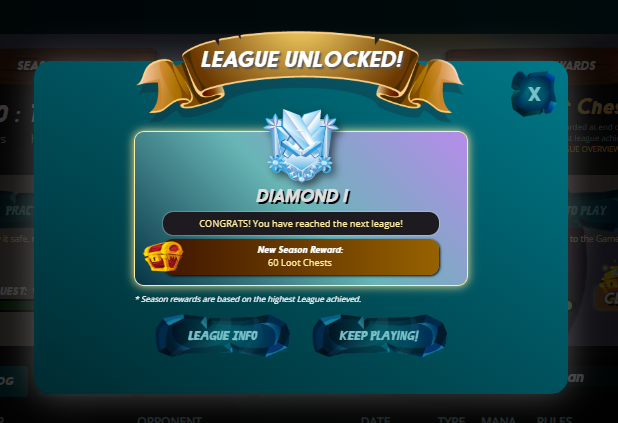 And this is first time I have unlocked Diamond I with my highest sore ever of 3406 points.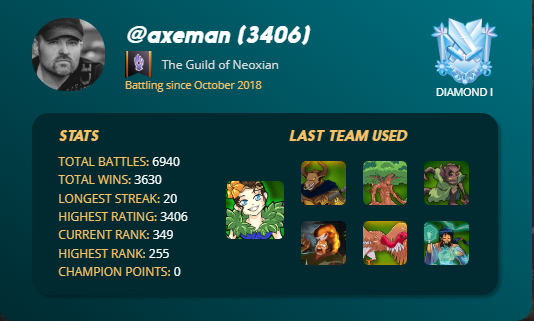 Obviously there was a lot of luck getting right opponents for right fight conditions, just normally the last day/quest is very hard, but not that time. 10 wins against 3 losses is very good statistics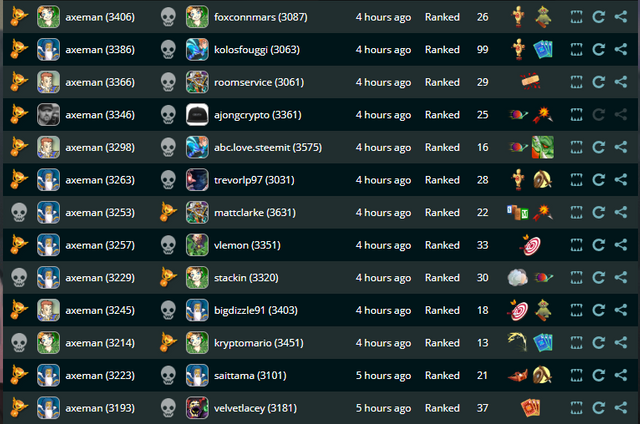 The most unusual and maybe interesting battle was on Reverse Speed + Up Close and Personal fight rules. The choice of Life splinter made a trick with additional armor provided by summoner, while Life really has few very good low speed cards - Clay Golem and Cave Slug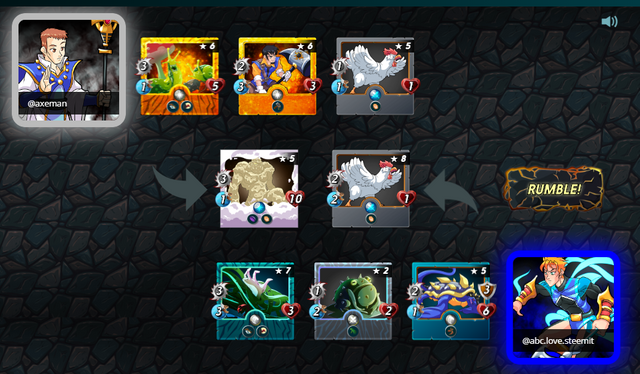 https://steemmonsters.com/?p=battle&id=0f4705db89f84e2db8688a0ee43faeeda94b07a4
2 Season rewards
Everything was just fine until this point. 60 loot chests for Diamond I and what do we have?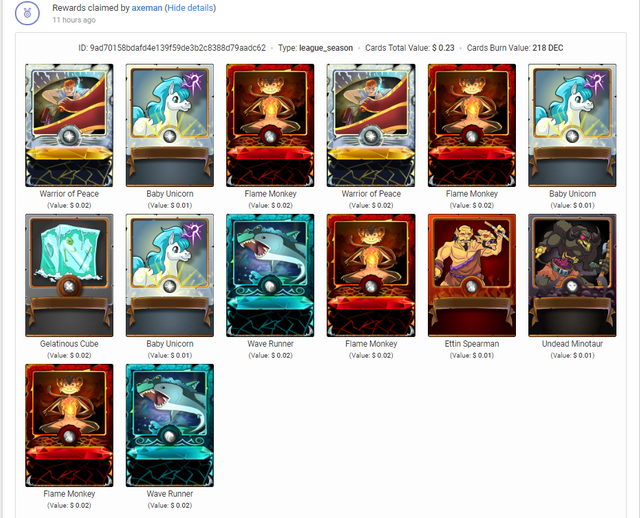 Total card value: $0.23 plus the rest of loots chests: 472DEC and potions... This is more like a bad joke on a players.. really. Very disappointing. Understand that this a lot of luck factor, but comparing to previous rewards system the drop in rewards value is just MORE THAN SIGNIFICANT
And really coming to the point to consider much more often if that's really worth to spend daily time playing this game
3 Cards leveled up
As per practice I'm trying to chose next useful card worth to be leveled up. And doing it one by one normally (as soon as additional DEC earned or some cards being sold), unless some good offer on the Market (while always using @monstermarket receiving some decent cash back
For this week that was finally leveled up to 3 - Phantom of the Abyss (Water Splinter). Stunning legendary card, high magic attack with three additional abilities, when all of them are very useful (Dodge / Demoralize and Flying). The issue is it has high mana cost, so obviously most usable in high mana fight, when it does make Water splinter very strong.
Will have to try it also in a very low mana fights, can make the trick...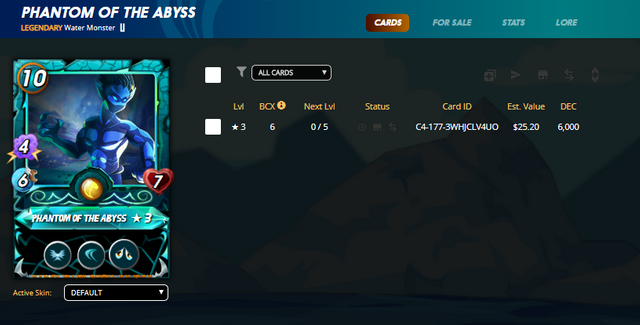 4 The Guild of NEOXIAN
Season finished 13th in the guild, not really bad

Guild status: Guild Hall - Maxed / Quest Lodge - Maxed
That's all so far and hope you have enjoyed!
---