---
Splinterlands weekly challenge and this week theme is MAGGOTS.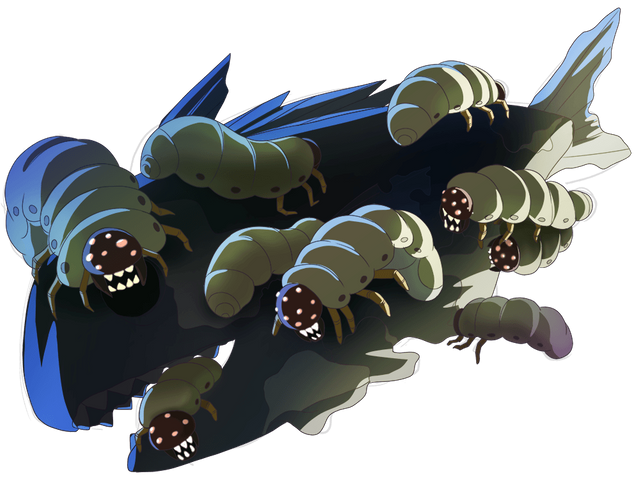 First of all just to mention that I do not have Death deck at my main account. That's the only one I'm skipping in leveling up, while prefer to make all other decks just stronger and since game play allows to change daily quest one time
While have to admit Death splinter is one of my favorite while playing 1st level alt account and below fight was done there
Honestly speaking Death deck has much more stronger cards, than MAGGOTS and it was not used mostly at all. And that was quite an issue try to win any battle using it. 3 mana still quite a lot and much more would prefer to use for example SCREAMING BANSHEE with same Mana cost and even 2 magic attack. But well, all depends on a fight conditions still and idea behind was just to wait for a fight with certain conditions, like Melee Mayhem or Up Close and Personal to get advantage of MAGGOTS Opportunity ability, while being unable to use other Magic or Range attack monsters
So let's go to the fight.
FIGHT. Fog of War + Up Cloe and Personal + 22 Mana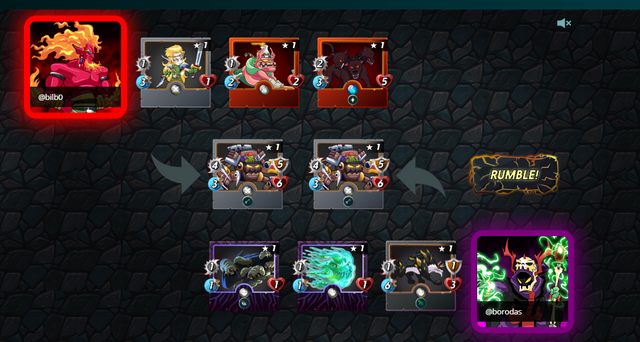 https://steemmonsters.com/?p=battle&id=10e5e2e0d9c86cad1baf493a76a17dac8b7b514e
In Up Close and Personal conditions normally best are Death splinter (reducing enemy's Melee attack), either Life (providing additional shield very effective against Melee).
In this case, since had to win with MAGGOTS, obviously Death splinter was used.
Next step, is to use the highest speed Melee monsters in order to be able to hit first and that's main trick
Here is final line-up
GOBLIN MECH. Heavy Melee attack and great additional armor protection. Well, cost a lot of mana, but in many cases it is worth
SPINEBACK WOLF. Not too much often used card really, but if you need high Melee speed, it is best in Death deck
CURSED SUMEBALL. At first level this card is practically useless. Just had one mana left, so it was put in the middle just as possible to get hit with any enemy Monster with opportunity ability
MAGGOTS. Well, that's exactly the case, was last possible to use card with Melee attack and workable at "Fog of War" conditions
Well, basically the opponent made huge mistake chosen Elven Cutthroat and Cobold Miner, since their sneak abilities were muted by "Fog of War" conditions, while Cerberus at last line was also quite useless and not being hit (to use advantage of Healing ability) during the fight
The combination of Spineback Wolf and Maggots worked very well. Maggots just eliminated middle cards even before they were able to attack after enemy's Goblin Mech was killed
Final thoughts, that was probably best fight conditions combination to use Maggots, while in other cases would much prefer to use other cards instead
Hope you have enjoyed!
---