---
Splinterlands weekly challenge and this week theme is REXXIE.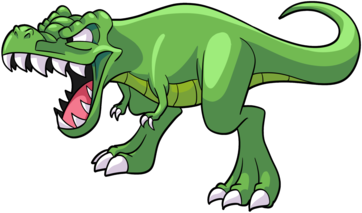 Definitely, not the card which is mostly used, even in the contrary, used very rare in Earth splinter, just because there are many more useful cards with additional abilities starting from Level 5 summoners. Additional Trample ability is always so non obvious to count on. Real advantage is heavy melee attacks and pretty high Life, but as for tank this is good only in certain conditions. And basically speaking, in theory REXXIE could be very good in Melee Mayhem, or even better in Super Sneak conditions not in a first line
What I'm thinking, if any next edition of rewards cards will have some Monster providing additional Armor for Earth splinter, that could be interesting option to employ REXXIE much more often
So, not being used often, that was quite an issue try to win with it at the point when season coming to the end and competition becomes much more stronger. But was lucky with one fight, so here we go
FIGHT. Super Sneak + Healed Out + 22 Mana
https://steemmonsters.com/?p=battle&id=a8f477b7f6528994c424d81b47b56b1ac3bed44e
Yes, super sneak, but due not so high mana had to put REXXIE still at first position as tank. General idea was to use as much heavy MELEE attack in total as possible
Here is final line-up
REXXIE. Heavy Melee and decent Life. Not so fast though
SCREECHING VULTURE. Oppotunity/Flying/Scavenger. Very powerful card and use it very often
BROWNIE. Perfect for current fight conditions providing +1 Melee attacks and +1 Speed
HOBOGOBLIN. Double strike with higher Melee attack, a killer!
GREMLIN BLASTER. Blast + Stun, that's what we really needed here too
FURIOUS CHICKEN. Zero Mana cost card. Great to cover back in Super Sneak conditions
Well, idea of the opponent was to use Lord Arianthus at last line with great Thorns ability, while using same REXXIE and BROWNIE with help of self healing FLESH GOLEM. Well, Trample ability of REXXIE and Scavenge ability of SREECHING VULTURE did the trick, while realistically speaking opponent just had a bit lower cards level. Lord Arianthus was very good decision and I'm not sure if would win if cards levels to be same... But anyway, win is win :)
Hope you have enjoyed!
---