Dim Sum-Hard Muffins and Millet Biscuits
some days ago,
I went out at 8pm,
Walking exercise.
Head to the park in the distance to run.
On the way back,
Attracted by this shop,
I bought 2 snacks,
both all is cookies.
One is a muffin, but he bakes very hard , so we call it is hard muffin.
Another kind of biscuit, his surface sticks together like a lot of Xiaomi, so we call him Xiaomi Xiang.
Both of these are delicious biscuit-like dim sum.
When watching TV,
They are often eaten.
Drink is black bean coffee,
Black bean flour + coffee powder soaked.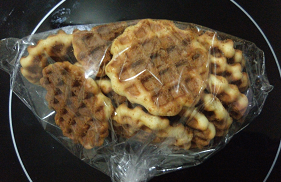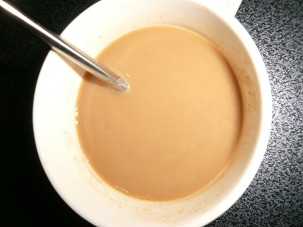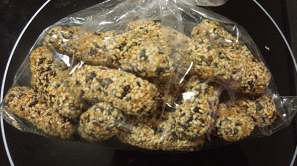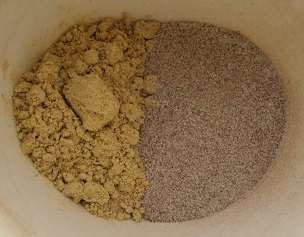 点心-硬式松饼和小米香饼干
前几天,
我在晚上8点的时候出门,
散步运动.
前往远处的公园跑步.
在回程的路上,
被这家店给吸引了,
我买了2款零食,
都是饼干.
一种是松饼, 但他烤得很硬, 是硬式的, 所以我们叫他硬式松饼.
另一种饼干,他的表面像很多小米黏在一起, 所以我们叫他小米香.
这2款都是很好吃的饼干类的点心.
看电视的时候,
常拿来吃.
饮料则是黑豆咖啡,
黑豆粉+咖啡粉所浸泡而成的.