Little granddaughter's nail polish
Today is a holiday
Son and His wife go out
Keep the little grandchildren in home
Play with her all morning
Feeling a bit tired
Called phone to an old friend
His grandson is also at home
I said to my little granddaughter
Go to Grandpa Lin's
Have chubby / Niuniu / Xiaobao play with her
The little grandson went into the room to prepare
After an hour
I'm thinking
Why is it so long
I walk into the room
look at
Little granddaughter applying nail polish
I ask her
She said this looks will more betfual
she is very hi
@mariannewest hosted an event "5 Min Freelance Writing",
872 days, the theme is "nail polish" ...
Everyone is welcome to join this event.
Thanks to @mariannewest for hosting this event.
Thanks to sponsor @team-ccc.
This is an Invitation to join #ccc for Guaranteed 👍 Daily Income 💵 and Payout 💸 for Newbies (2.0) 🐟 🐜 🐛 in #ccc 👣 and Follow 👣 the Honor Code 🏅-the Creed (Conditions and Limits Inside)
with
the latest update <<< please click to read.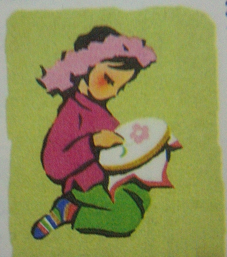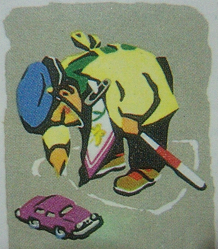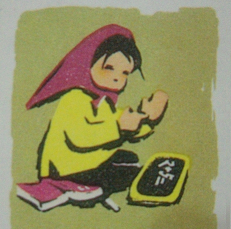 小孙女的指甲油
今天是假日
儿子和媳妇们出门了
把小孙子们留了下来
陪着她玩了一上午
有点累了
打电话给了老朋友
他家的孙子也在家
我就对着小孙女说
去林爷爷家吧
有小胖/妞妞/小宝陪她玩
小孙子进房去准备
隔了快1小时
我在想
怎这么久还没好
进房一看
小孙女在涂指甲油
我问她
她说这样子才好看
真是人小鬼大啊
@mariannewest 举办了 "5分钟自由写作" 活动,
872天,主题是"指甲油" ...
欢迎大家参加此活动。
感谢 @mariannewest 主持此活动。
感谢赞助者 @team-ccc。
加入#ccc的邀请 Guaranteed 👍 Daily Income 💵 and Payout 💸 for Newbies (2.0) 🐟 🐜 🐛 in #ccc 👣 and Follow 👣 the Honor Code 🏅 - the Creed (Conditions and Limits Inside)
和
the latest update <<< 点击这里阅读。