@mariannewest has an activity "5 Minute Freewrite",
day 814, the prompt "skiing" ...
Welcome everyone to participate in this activity.
Thanks to @mariannewest for hosting this event.
and sponsorer @team-ccc.
Dream skiing
I have never skied
He only appeared in my dreams
In dream
White snowflake
Pile on hillside
I brought a few buns
Sitting on a snowmobile
Step on skis
Sliding from mountain to mountain
Screaming all the way
Down the mountain
Someone is rolling down the mountain
Someone passed out
Someone is crying
Someone is laughing and crying
This is an Invitation to join #ccc for Guaranteed 👍 Daily Income 💵 and Payout 💸 for Newbies (2.0) 🐟 🐜 🐛 in #ccc 👣 and Follow 👣 the Honor Code 🏅-the Creed (Conditions and Limits Inside)
with
the latest update <<< please click to read.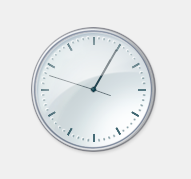 @mariannewest的活动为" 5分钟免费写",
814天,提示"滑雪" ...
欢迎大家参加这项活动。
感谢 @mariannewest主持此活动。
和赞助者 @team-ccc。
梦中的滑雪
我从来没有滑雪过
他只出现在我的梦中
在梦中
白色的雪花
堆在山坡上
我带着几位小包子
坐在雪车上
踩在滑雪板上
从山上滑到山下
一路惊叫着
到了山下
有人是滚下山的
有人是昏倒的
有人在大哭
有人是又笑又哭
加入#ccc的邀请 Guaranteed 👍 Daily Income 💵 and Payout 💸 for Newbies (2.0) 🐟 🐜 🐛 in #ccc 👣 and Follow 👣 the Honor Code 🏅 - the Creed (Conditions and Limits Inside)
和
the latest update <<< 点击这里阅读。