@felixgarciap hosted a lyric poetry contest,
The theme of this issue is "Coffee"
Lyric Poetry Contest 29th Edition-Prompt: Coffee
Welcome everyone to participate.
Thanks to @felixgarciap for hosting this event.
and sponsorer @team-ccc.
This is a song,
A love song I wrote,
It is sung in the local language "Minnan Dialect" of China.
English is translated using GOOGLE.
Lyrics Name: Greed Fall in love coffee smell
I am in this shop we love
Drinking bitter coffee
Smell our love
missing You
loving You
But I ca n't see you
Bitter coffee
Long salty, long sour, long sweet,
Just like the days when we fell in love
So salty.
So sour.
So sweet
Sitting here,
Seeing everyone is 1 man and 1 woman,
Make me sad
I do not know, What I will doing?
Let me think you,
You are like this cup of coffee
Make me salty and sour and sweet,
I love you
Also hate you
You are like this cup of coffee
I want to drink it, but I ca n't drink anymore
Someday, I will no longer covet you
No longer craving for this coffee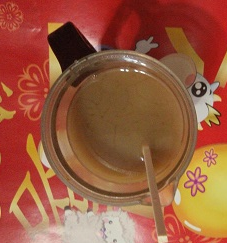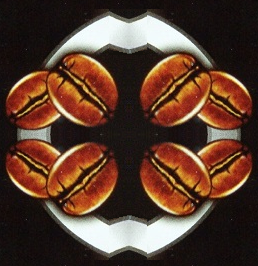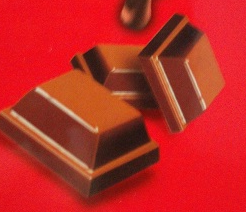 这是一首歌,
我编写的一首情歌,
是用中国的地方语言"闽南话"在唱的.
英语是使用GOOGLE翻译的。
歌词名 : 贪恋的咖啡味
我在我们相爱的这间店
喝着苦苦的咖啡
闻着我们相爱的这个味
想着你
爱着你
却总是看不见你的形影
苦苦的咖啡
久咸, 久酸, 久甜,
就像着我们相爱的那段日,那段情
那么的咸酸甜.
坐在这,
看到大家双双对对,
让我心酸酸
不知要怎么样?
只能痴痴着想起你,
你就像这杯咖咖
让我咸咸酸酸又甜甜,
我爱你
也怨恨你
你就像这杯咖咖
我想要喝, 又喝不下去
总有一天, 我会不再贪恋你
不再贪恋这个咖啡
@felixgarciap举办了抒情诗大赛,
本期的主题是"咖啡"
抒情诗大赛第29版-提示:咖啡
欢迎大家参加。
感谢 @felixgarciap主持了此活动。
和赞助者 @team-ccc。