Hello everybody,
I love, love fruits but the fruits that I am presenting here on this post were fruits I rarely tasted or eaten. These were the fruits I captured during our unplanned travel to our second home, Olongapo City, last June this year.
The placed we checked in was just infront of the Public Market of Olongapo City, The Conti J Apartelle. Before the sun rises the industrious natives or the Aetas who sell their own produce from the mountaineous barangay of Olongapo City already set up the fresh vegetables, fresh river snails and fruits at the market side.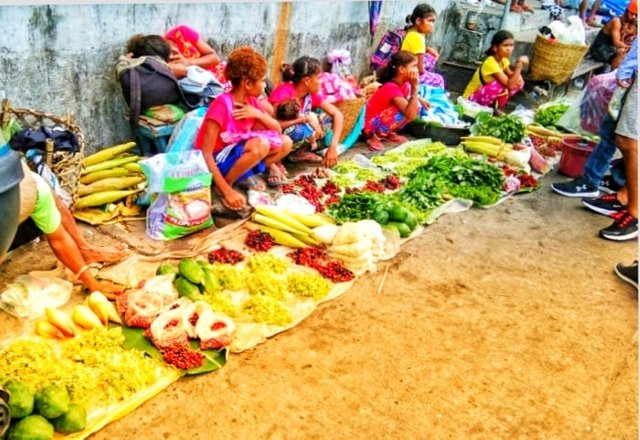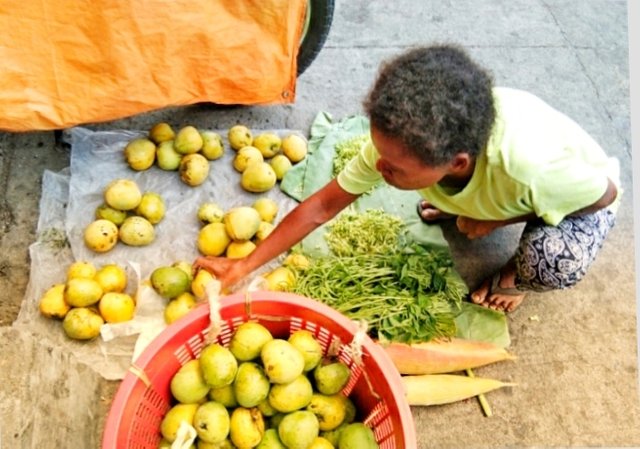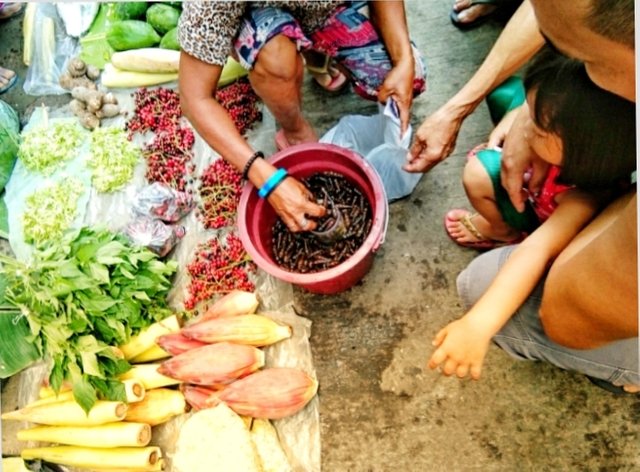 Here were the fruits I bought:
BIGNAY FRUIT, I missed this so much, I only ate the black one or the really ripe one because they were sweet, the red ones were little sweet and sour.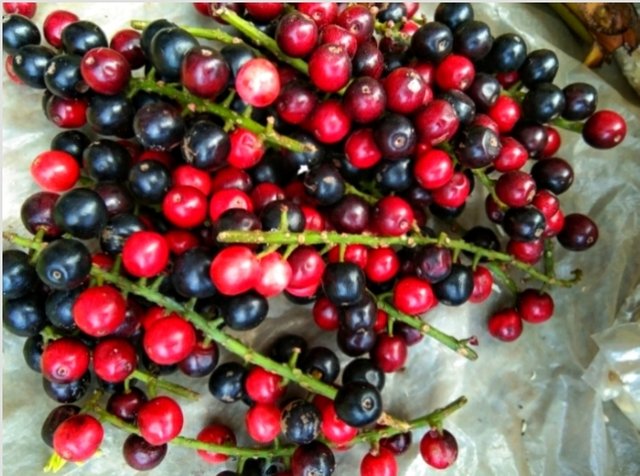 Aha ha ha, of course ATIS...I ate plenty, as in! That was on our day 2.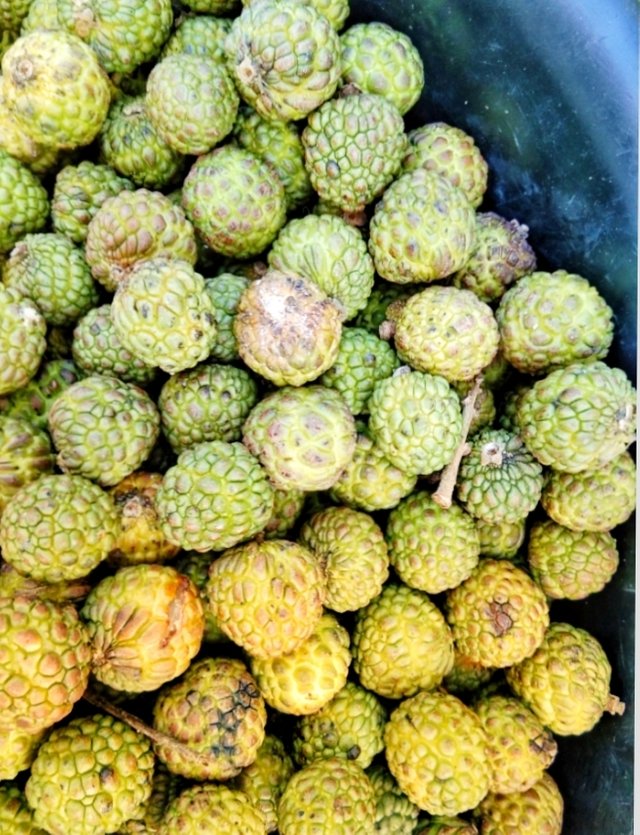 On our day 1...I ate LOMBOY we call in our visayan dialect while in tagalog they call it Duhat which is really good for diabetic. The style in eating this fruit we place in a bowl with cover with pinch of salt and shake shake! Yummy! but when you smile ahehehe your tongue and teeth is purple.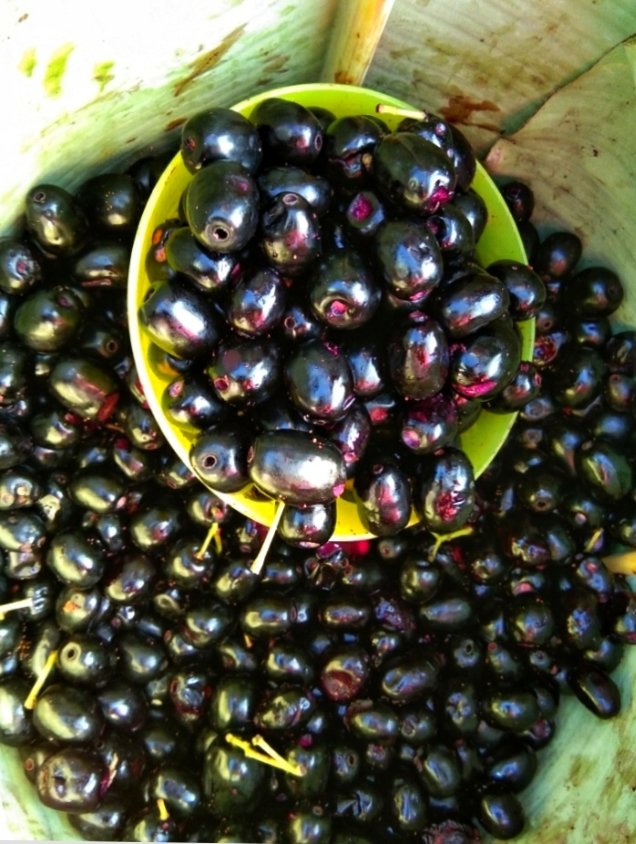 Then, on that day in the afternoon we went to Subic Town, the next town from Olongapo City to Zambales Province. On our way, we passed the store of Cagungun Farms by the roadside selling their dragon fruit from their dragon fruit plantation, that's why they sell it at less cost.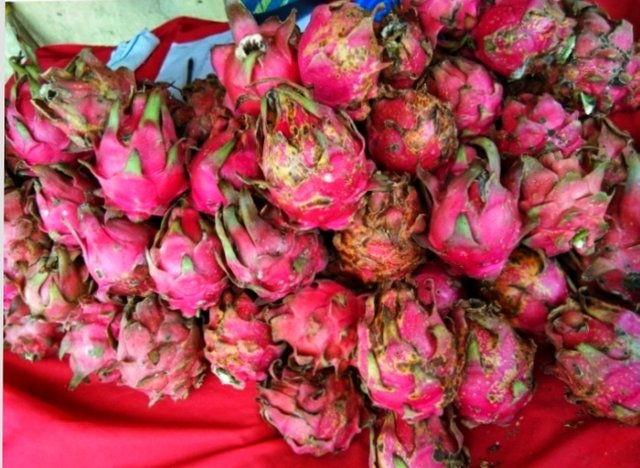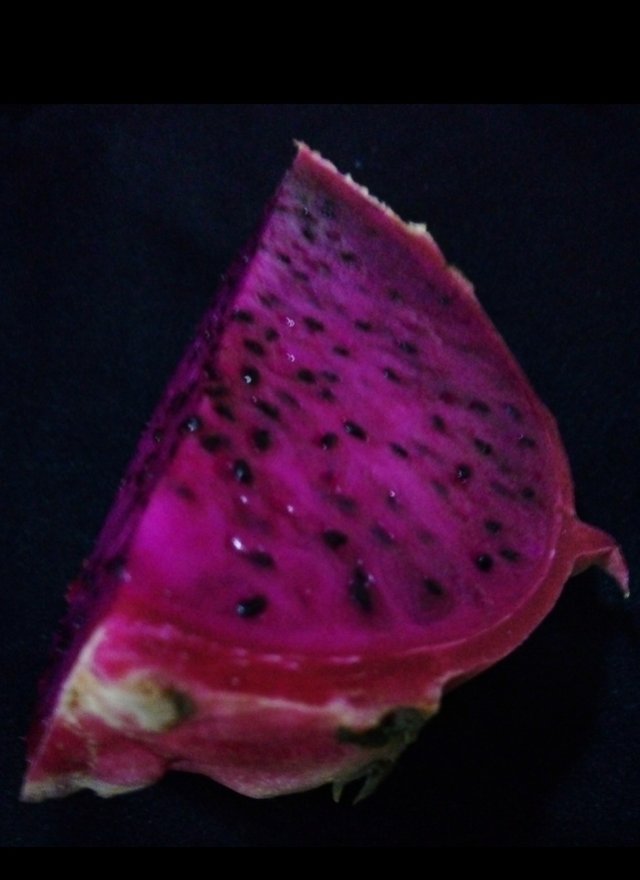 I bought 5 kilos, I ate right away, then that night I ordered halo-halo together with the dragon fruit...looked at the result!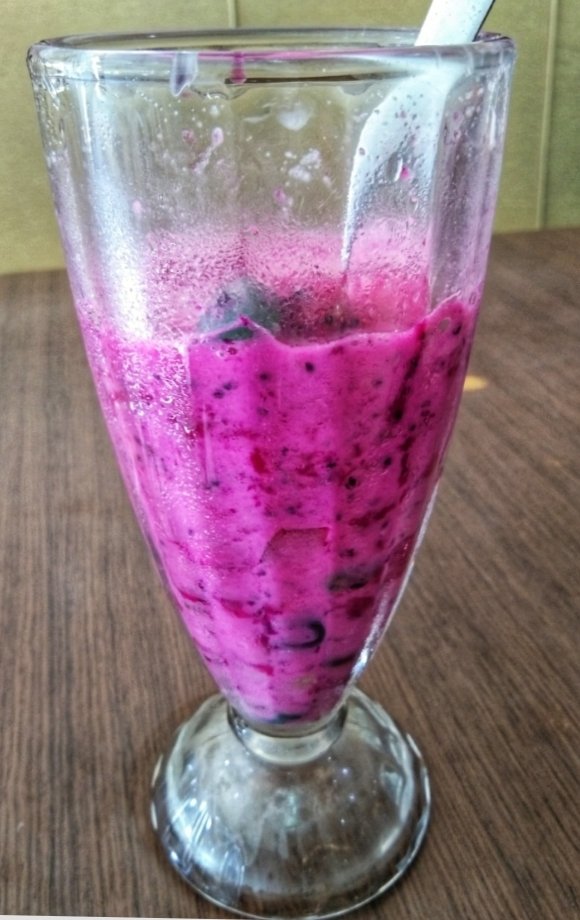 The halo-halo turned purple!
Thanks for dropping by...
@jurich60
Thank you once again to @olivia08 for this weekly take a pic contest.
This is an Invitation to join #ccc for Guaranteed 👍 Daily Income 💵 and Payout 💸 for Newbies (2.0) 🐟 🐜 🐛 in #ccc 👣 and Follow 👣 the Honor Code 🏅 - the Creed (Conditions and Limits Inside)
AND
the latest update <<< please click to read.