Asi za půl hodiny končí moje výzva zvěřejňovat poklopy od kanálů... Trochu jsem se bál, že budete ukazovat i hranaté, protože jsem nezdůraznil, že kulaté jsou nejkrásnější...
No nic. Až dosud jsem celkem obdžel žádnou fotografii. Nepřekvapuje mě to. Jednak příliš mnoho kanálových poklopů ukradli bezdomovci, jednak to ne každého vždycky baví, vzpomene si, je ucházející světlo... Mě taky vždycky nebaví psát na #tematydne...
Tak dneska ukážu schválně (za trest) ošklivý kanál...


a jeho detail.


Jeden by si myslel, že kanál by měl sloužit k propagaci místa, kde leží. Ouha. Tady je logo výrobce. Napadlo Vás, že kanálové poklopy se nevyrábějí v Čechách? Odkud je to Made In ? Těžko čitelné.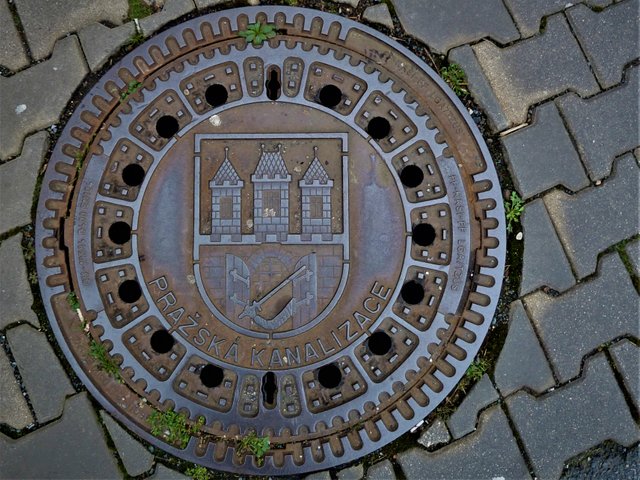 Tak tady jeden solidní, pražský... Dal jsem maximální kontrast. Pokud si zvětšíte okraj, je tam text v maďarštině. Stejný, jako na předchozám poklopu. Sláva! Tajemství odhaleno. Vyplatí se dovážet kanálové poklopy z Maďarska. To je přeci železářská velmoc... Nebo ne?
Taková perlička. Před I.světovou válkou se stavěla v Rakousku-Uhersku jedniná série velkých bitevních lodí, dreadnoughtů. Tři byly vyrobeny v Terstu vRakouských loděnicích a spuštěny na vodu v roce 1912. Posledníé Szent István (Svatý Štěpán) stavěli Maďaři. Neuměli to, ale z politických důvodů... Postavili vlastní loděnici, železárny, dělovky... Loď byla tak zbastlená, že rakouské válečné úřadfy to nevydržely. V roce 1915 odtáhly trup do vlastní loděnice a zá pár měsíců dokončily.
Nicméně... V první akci dostala loď zásah malým italským torpédem ráže 457 mm. Už tehdy byla běžnější ráže 533mm... Nefungovalo vůbec nic. Vodotěsné přepážky nevodotěsnily, hermetické uzávěry nehermetizovaly, pláty praskaly, nýty vyskakovaly, sváry pukaly... Loď se po 20 minutách převrhla a šla ke dnu. Nepamatuji si na přesný počet obětí. Měla přes 22.000 tun výtlaku. Takhle velké lodi se tak snadno nepotápěly.
Proč já to jenom píšu... Aha. Znáte tu pověru o stoupání na kulaté kanály? Že to přináší štěstí? Já nevím. Já bych to neriskoval...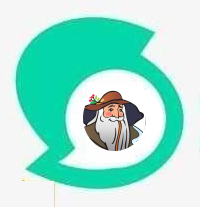 5149

Daily Activity, Photowalking