Nevím, proč jsem poslední dobou pořád unavený. Asi na tom bude mít svůj podíl počasí... Taky věk. Změna práce.
Co pořád dělá takový učitel? Teď připravuju pololetní písemky, to za Vás nikdo nevymyslí. Pak je napíšu, opravím... Do toho běžné písemky, domácí úkoly... Úplně nepřipravení do hodiny taky jít nemůžete. Ono se říká, že na hodinu výuky potřebujete hodinu přípravy. To naprosto výjimečně. Přeci jen, 20 let praxe...
Jsme stará budova. Od šaten v přízemí je to do druhého patra skoro sto schodů. @bodie7 by to bral jako trénink... Já už ne.
Nakonec nejlepší částí dne je oběd. Dnes zelňačka, palačinky s džemem, vanilkové mléko a jako zákusek jablečné pyré...
Každý den se podívám na net, jestli v hrabárně nevysypali na stoly další náklad lega. Dnes nic. Cestou domů trhám trávu pro morče, vyzvednu syna, nakoupím. To v různém pořadí. Doma dostane nejprve morče, pak syn. Má nějaké úkoly? Co ta učitelka pořád chce?!
A tak pořád dokola, den za dnem. Aspoň kdyby už bylo jaro a mohlo se chodit na hřiště. Potřebuju sluníčko. Nějak mě prostupuje trudomyslnost. Asi si vyrobím humorný převlek...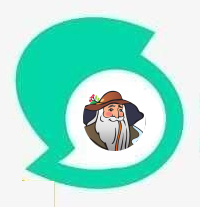 10550