Football not always in the field, we can play football everywhere even in the house.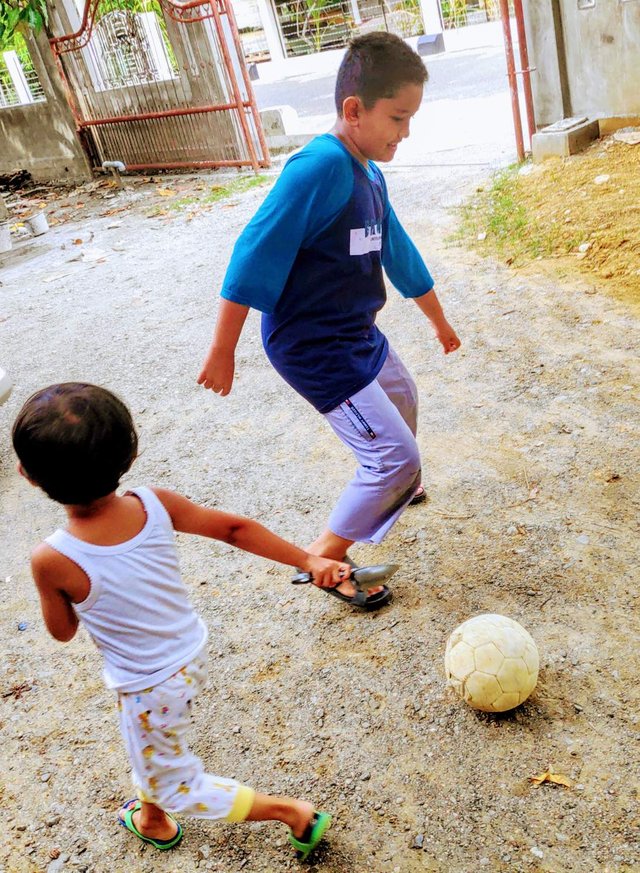 Almost every afternoon my sons play football in the front yard of the house.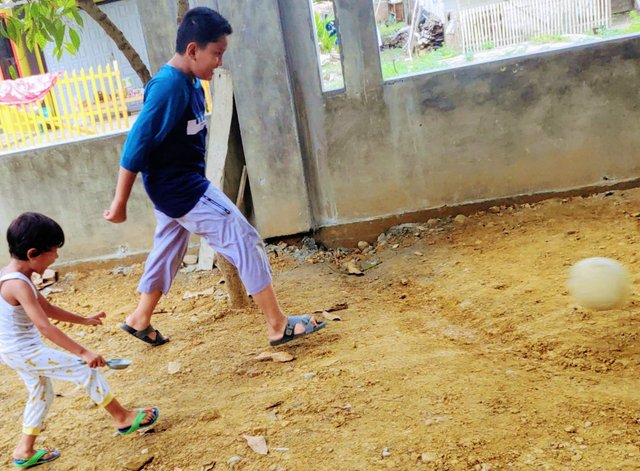 My oldest son always challenges his younger brother with funny games while playing ball.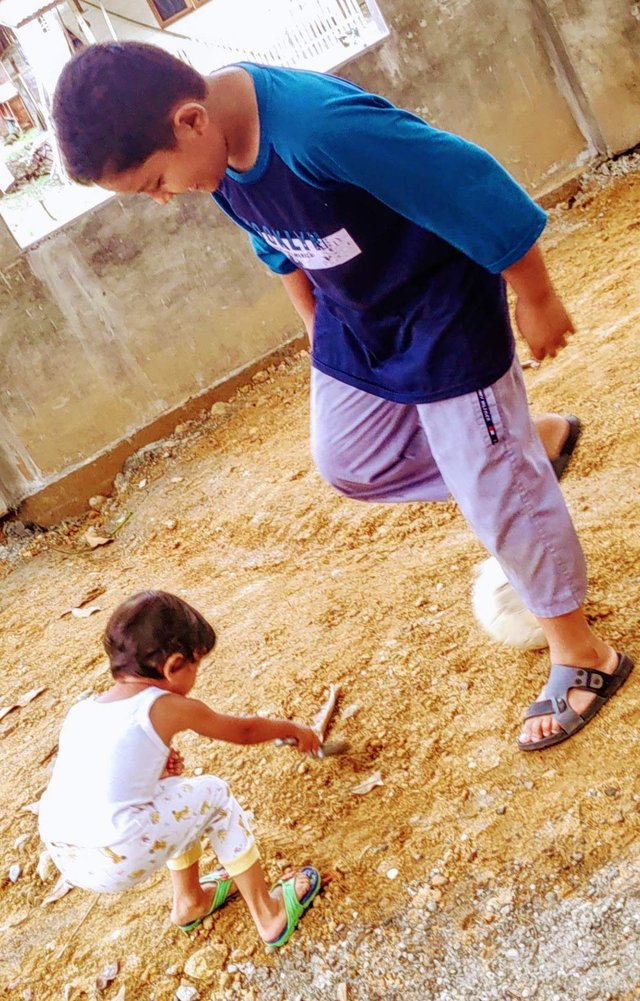 Yesterday afternoon he challenged his brother to touch the ball using a toy car screw.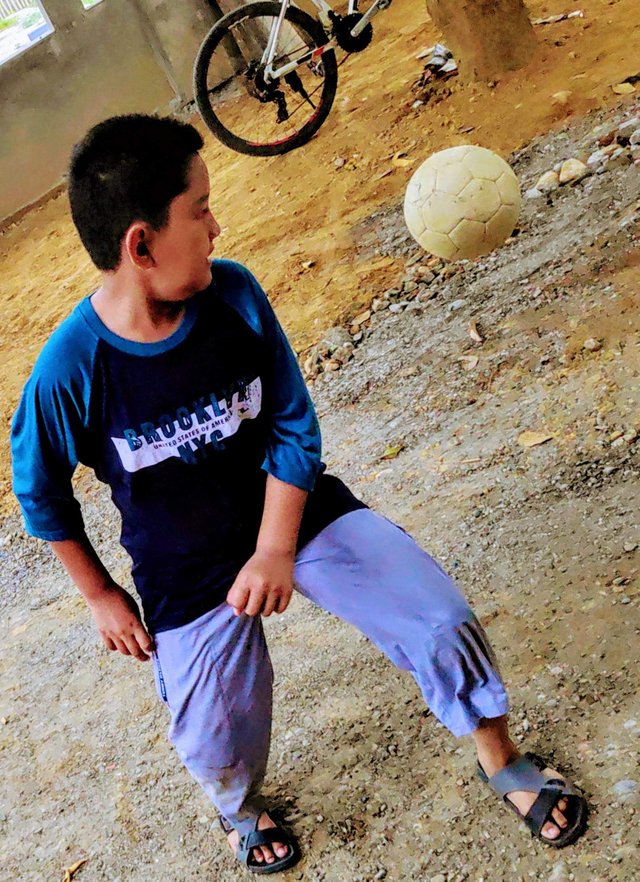 I really enjoyed those funny and beautiful moments.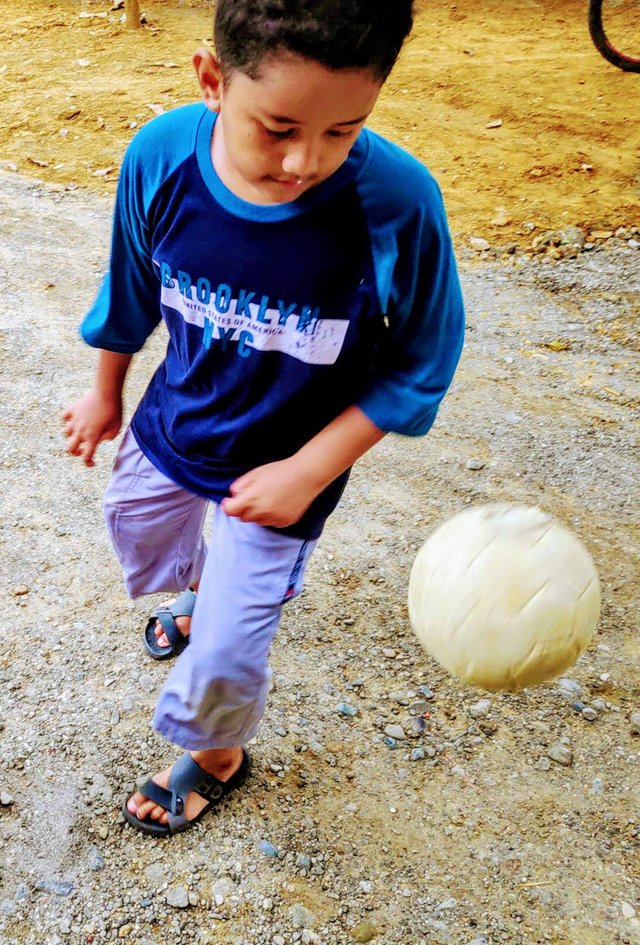 Steemians... Children are the most beautiful Grace of God.
Have a nice day...
Posted using Partiko Android