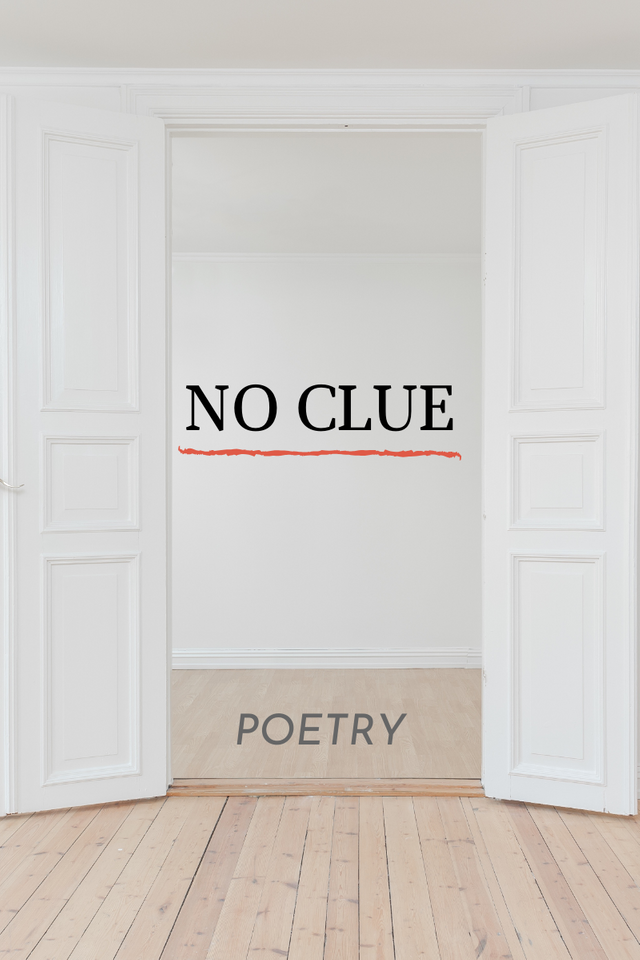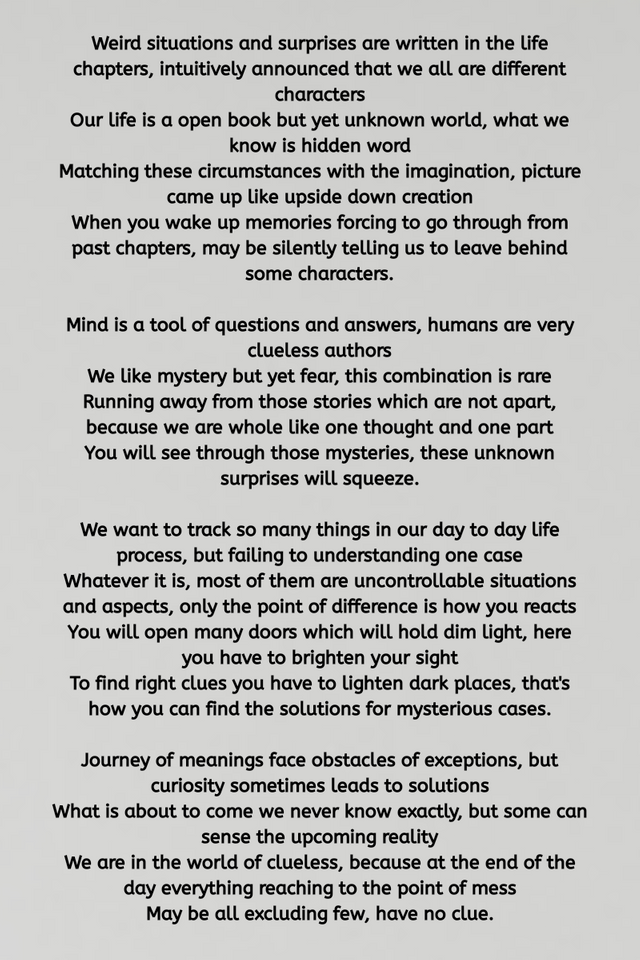 Weird situations and surprises are written in the life chapters, intuitively announced that we all are different characters
Our life is a open book but yet unknown world, what we know is hidden word
Matching these circumstances with the imagination, picture came up like upside down creation
When you wake up memories forcing to go through from past chapters, may be silently telling us to leave behind some characters.
Mind is a tool of questions and answers, humans are very clueless authors
We like mystery but yet fear, this combination is rare
Running away from those stories which are not apart, because we are whole like one thought and one part
You will see through those mysteries, these unknown surprises will squeeze.
We want to track so many things in our day to day life process, but failing to understanding one case
Whatever it is, most of them are uncontrollable situations and aspects, only the point of difference is how you reacts
You will open many doors which will hold dim light, here you have to brighten your sight
To find right clues you have to lighten dark places, that's how you can find the solutions for mysterious cases.
Journey of meanings face obstacles of exceptions, but curiosity sometimes leads to solutions
What is about to come we never know exactly, but some can sense the upcoming reality
We are in the world of clueless, because at the end of the day everything reaching to the point of mess
May be all excluding few, have no clue.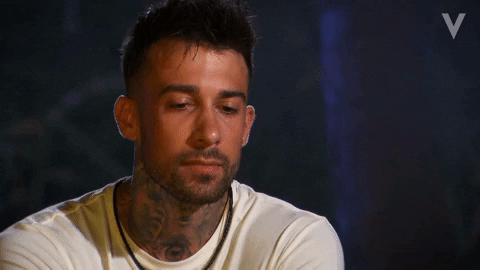 SOURCE
Steem On.

You can support my work through below mediums too.
BTC:
3GJCQPyxQMc5zQasc3EoW7vnV2fKpp9aY9
ETH:
0x514d948ead79d7f8db680173c266a39cd2677c98
LTC:
3DxFQhqaxetpGUciAT5axAdztVVr9QowEb
BAT:
0x193ce1410d4acefd0ee24577d575f087f164ed48
DASH:
7aNhxUxH8NbYDL9TciuGHHERwjL143NCUo

Discord Channel Links:
TEARDROPS: https://discord.gg/wC7H4Rt
NATURALMEDICINE: https://discord.gg/wQnDNpv
(Pictures are edited with the Canva).
"This is my original work."
Stay Blessed.
Spread love and spread kindness.
Thanks and regards,
Chiranjeevi Sarikonda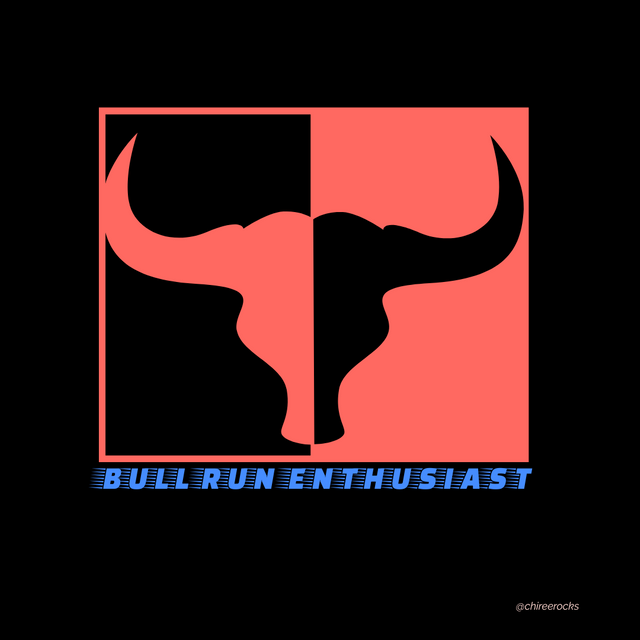 (If you want this logo, let me know in the comment section.)